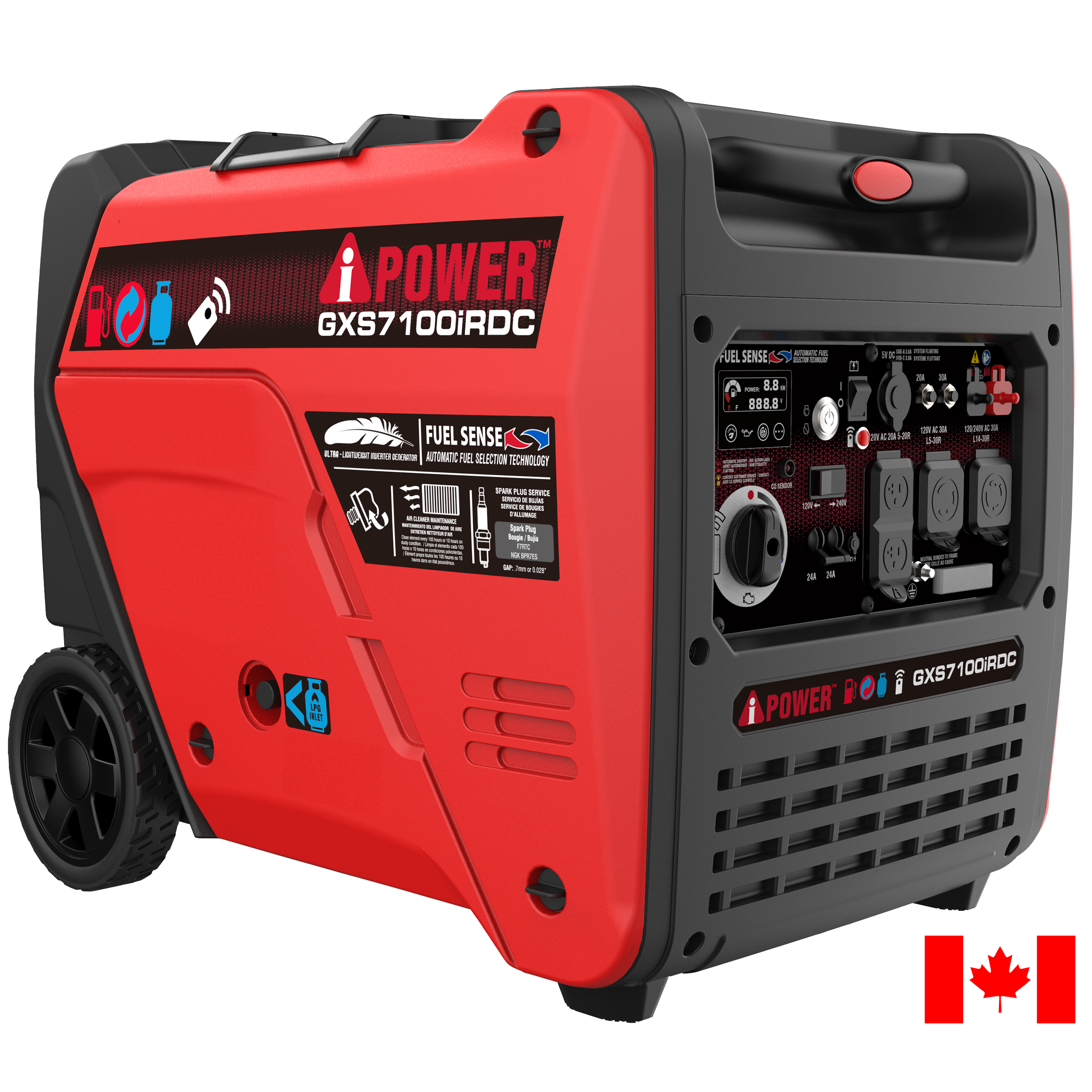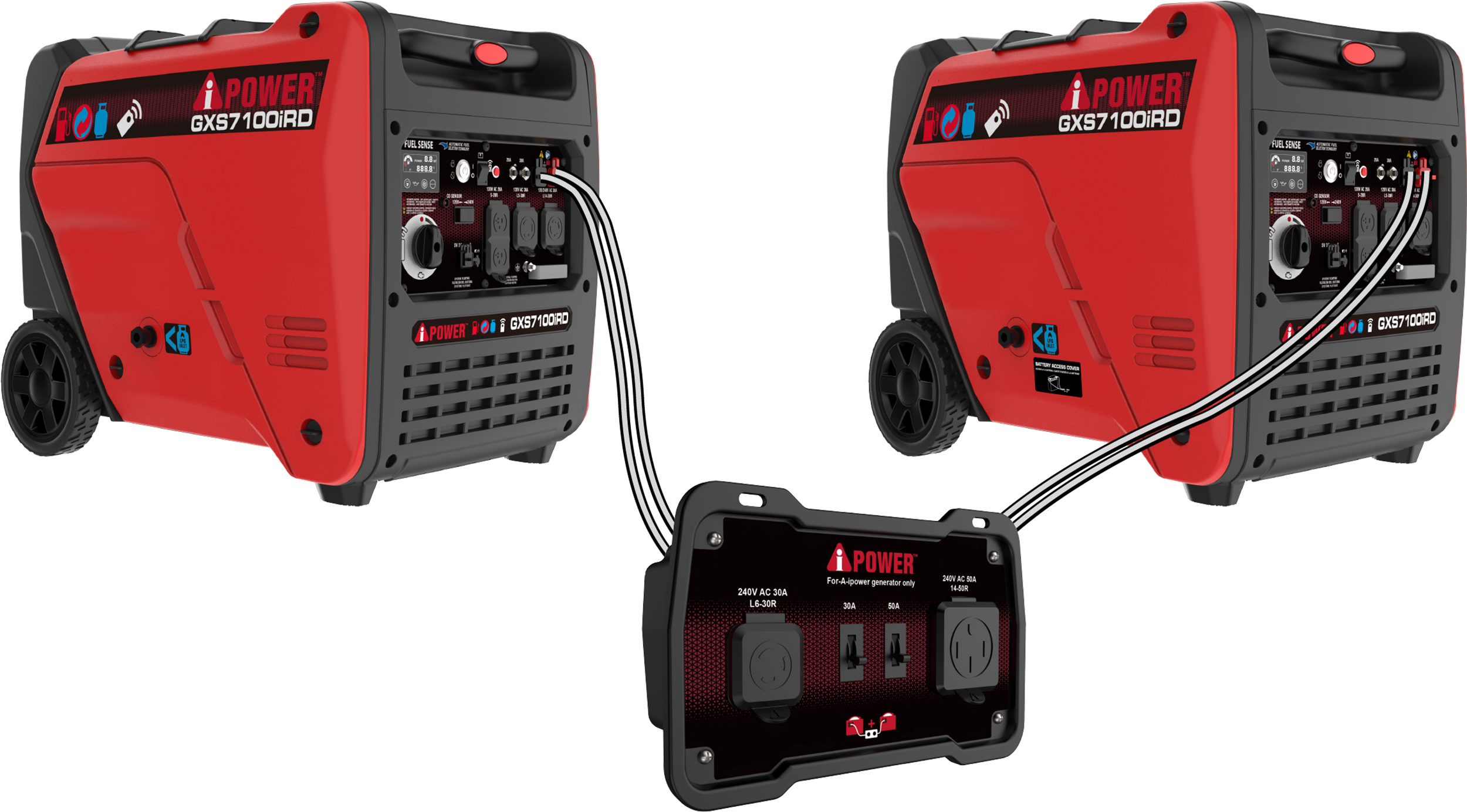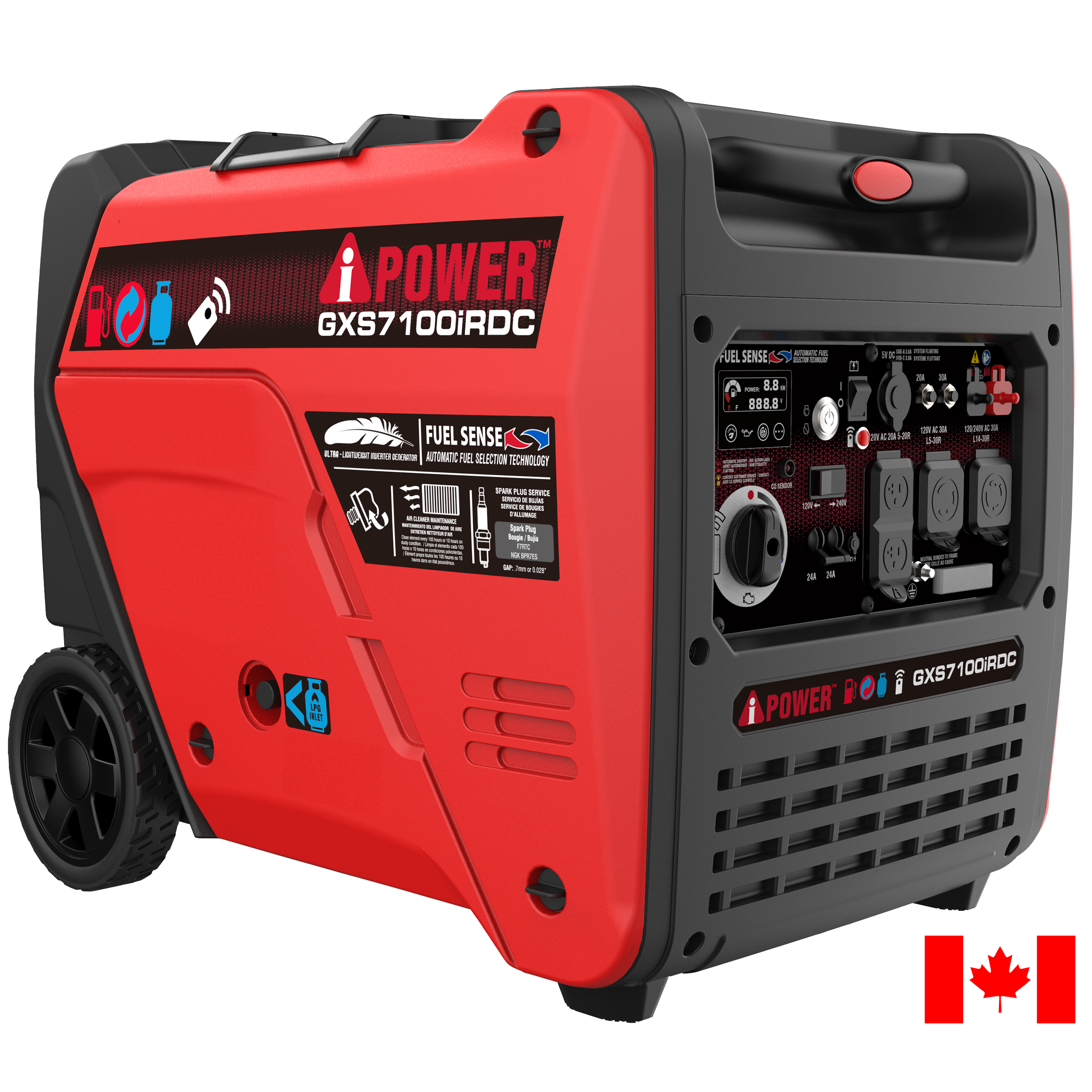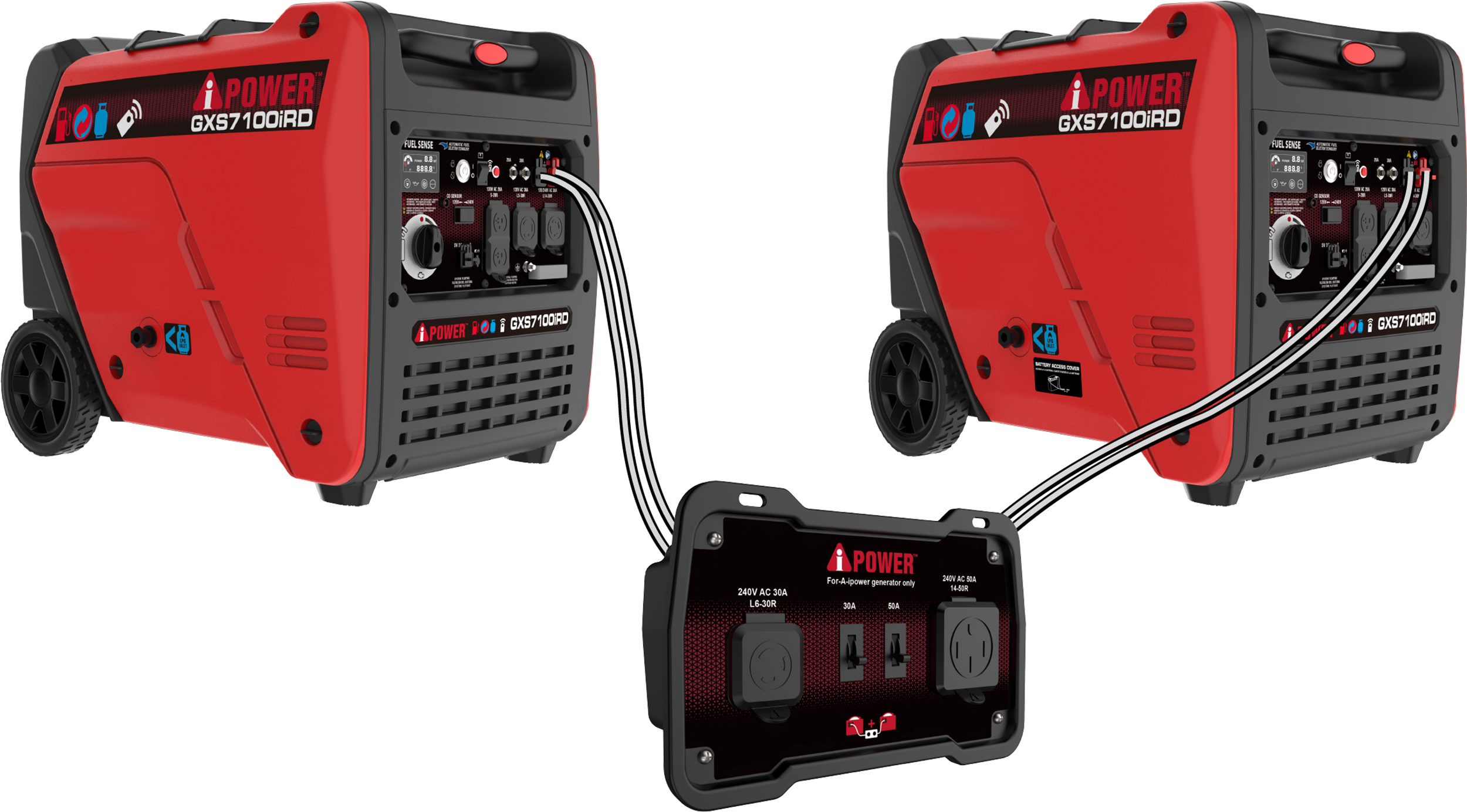 GXS7100iRDC - Dual Fuel Remote Control Generator
A-iPower | SKU: GXS7100iRDC
Powered By: 322cc OHV high performance 4 cycle engine with 3.6 gal fuel tank featuring both recoil & push button electric start
High Output: 7,100 starting watts - 5,700 running watts on gasoline; 6,400 starting watts - 5,100 running watts on propane
Pure Power: <3% THD of clean power output, sensitive electronics safe
Low Idle Technology: Adjusts RPM based on demand, saving fuel
Parallel Equipped: Complete with parallel ports for double the power output when linked together
LED Equipped: Built in LED control panel light
Quiet Operation: As low at 65 dB - ideal for home, camping, tailgating & RV
Digital Data Center: For quick and easy access to real-time running data
CO Sensor With Auto Shutdown: Monitors and reacts to carbon monoxide (CO) levels
Dual Fuel: Runs on gasoline or propane fuel giving you flexibility while out on the road or during an emergency
Simple Starting: Recoil, electric and remote start - battery included
Powered by a 322cc OHV high performance 4 cycle engine with 3.6 gal fuel tank featuring both recoil and push button electric start, the A-iPower GXS7100iRDC Dual Fuel Remote Control Generator runs on gasoline or propane fuel giving you flexibility while out on the road or during an emergency. The unit has 7,100 starting watts with 5,700 running watts on gasoline and 6,400 starting watts with 5,100 running watts on propane.
The low idle technology adjusts RPM based on demand, saving fuel, while the generator has <3% THD of clean power output, keeping sensitive electronics safe. Complete with parallel ports for double the power output when linked together, it has a built in LED control panel light, a CO Sensor with automatic shutdown, and a digital data center for quick and easy access to real-time running data.
Featuring recoil, electric, and remote start, with a battery included, the unit operates at levels as low at 65 decibels, making it ideal for home, camping, tailgating, and Rving.