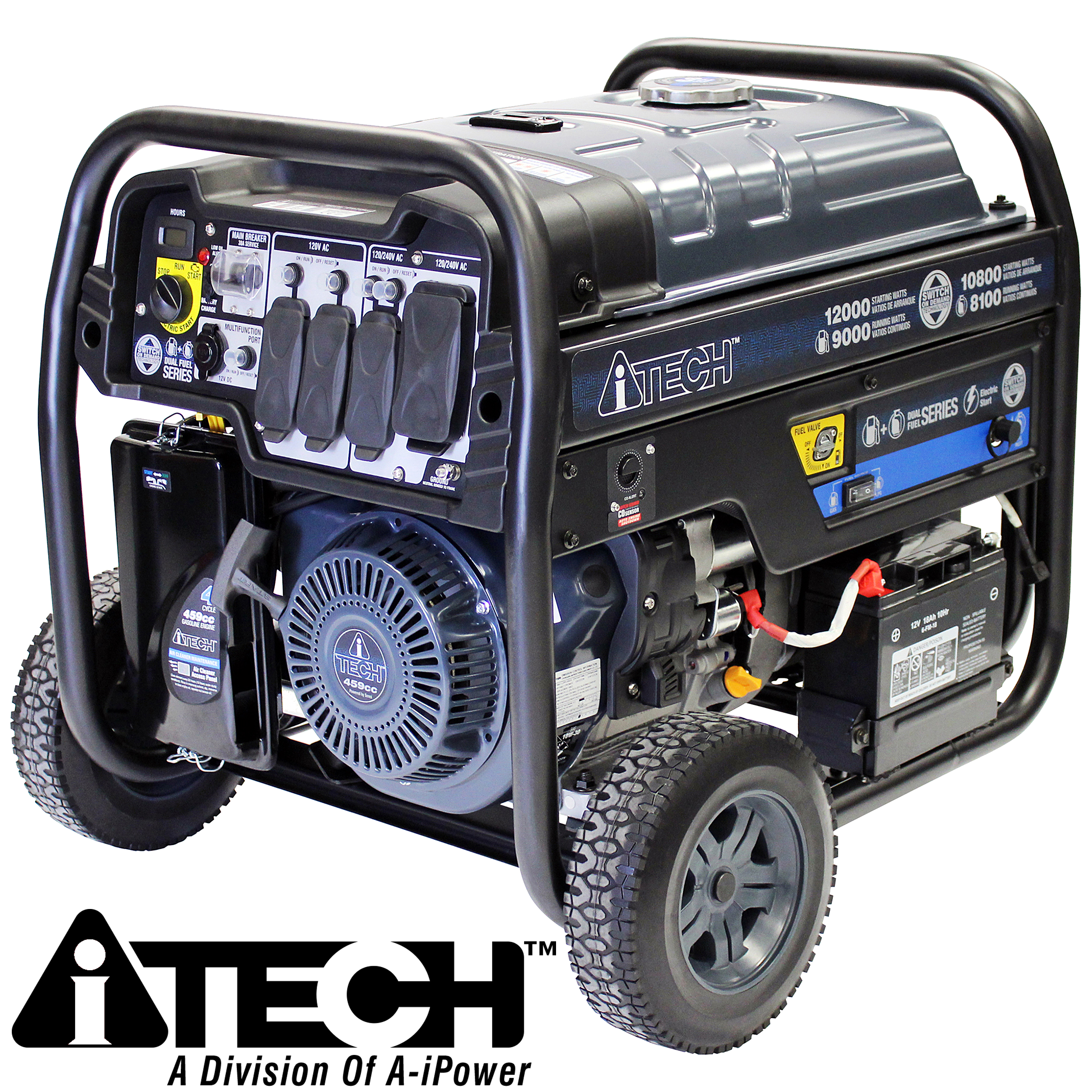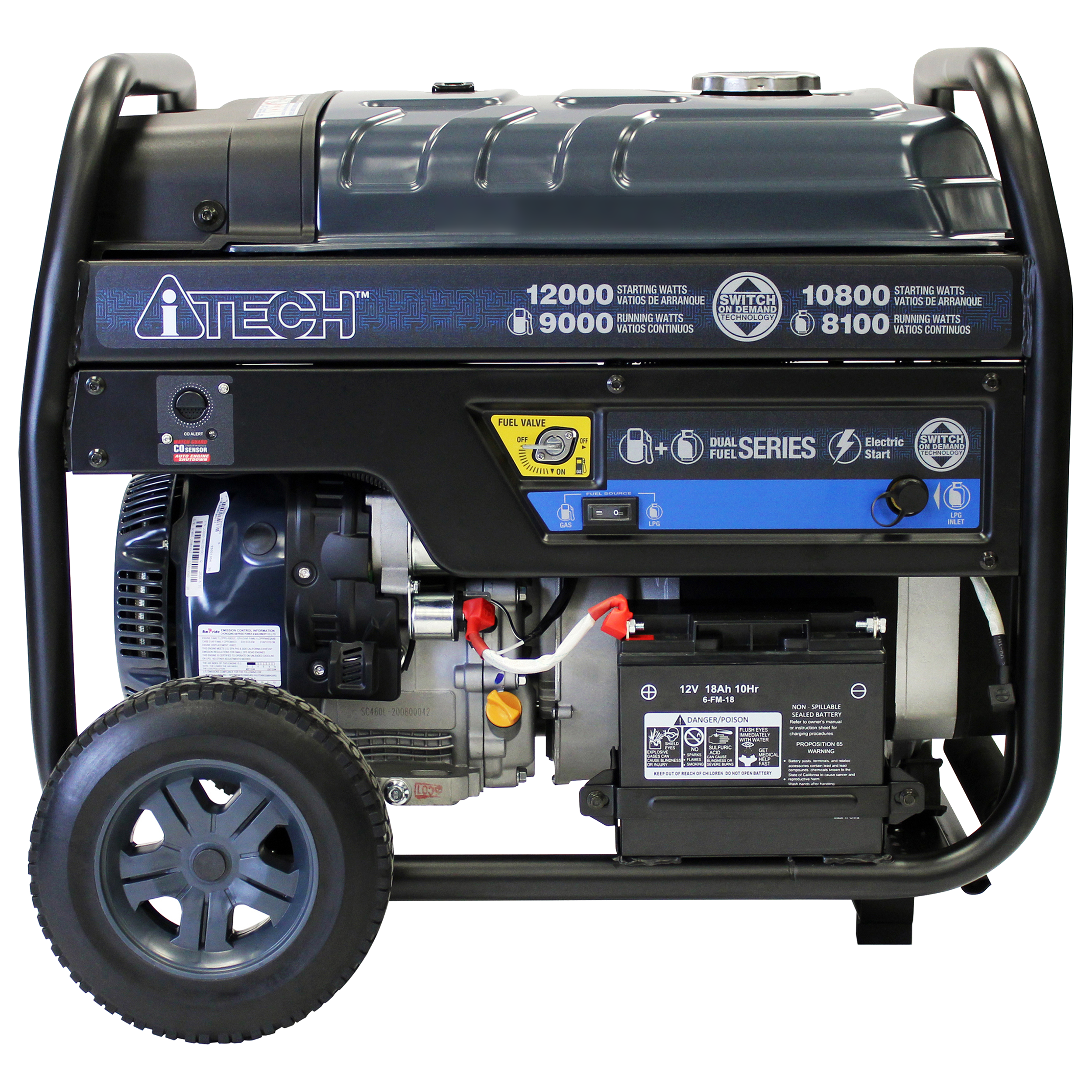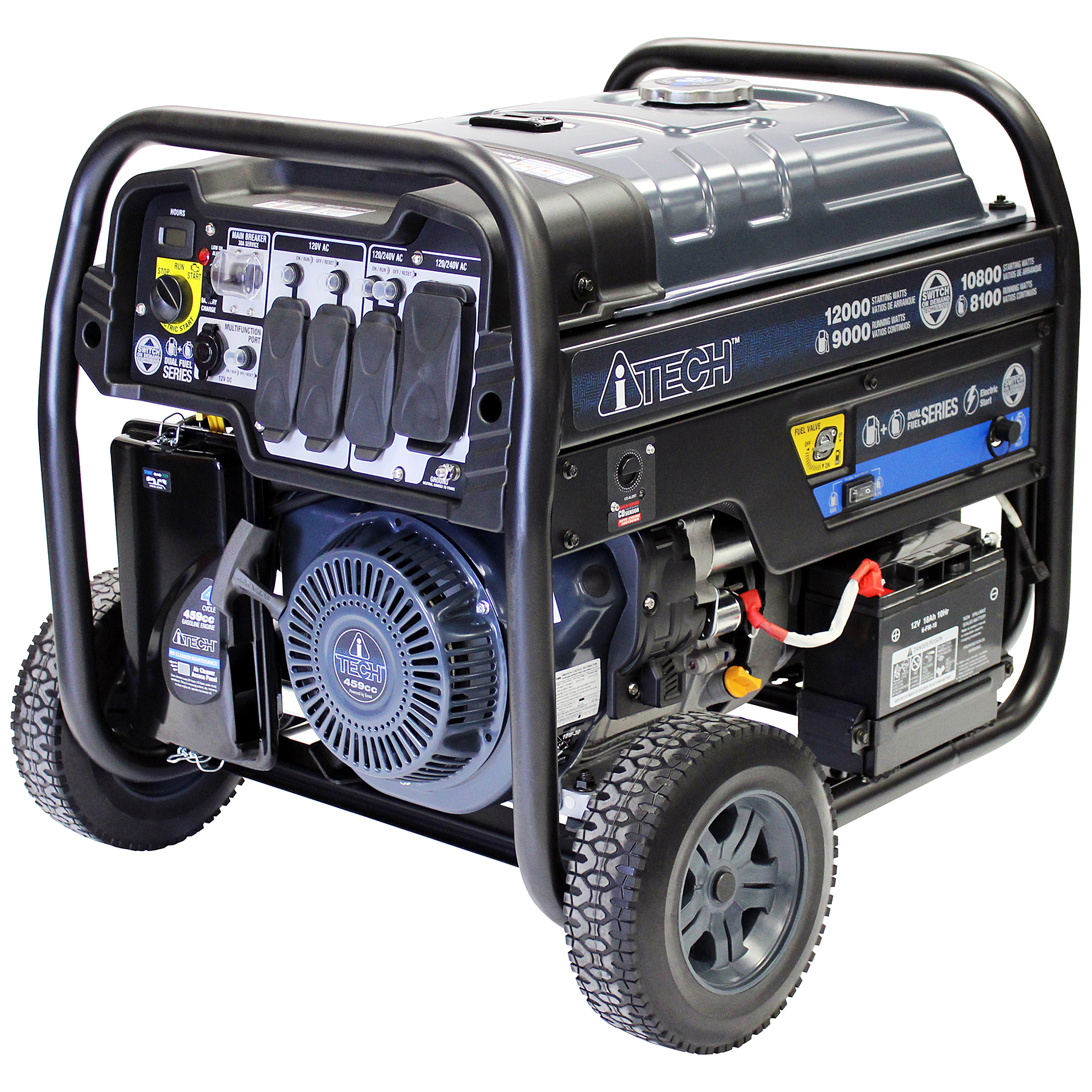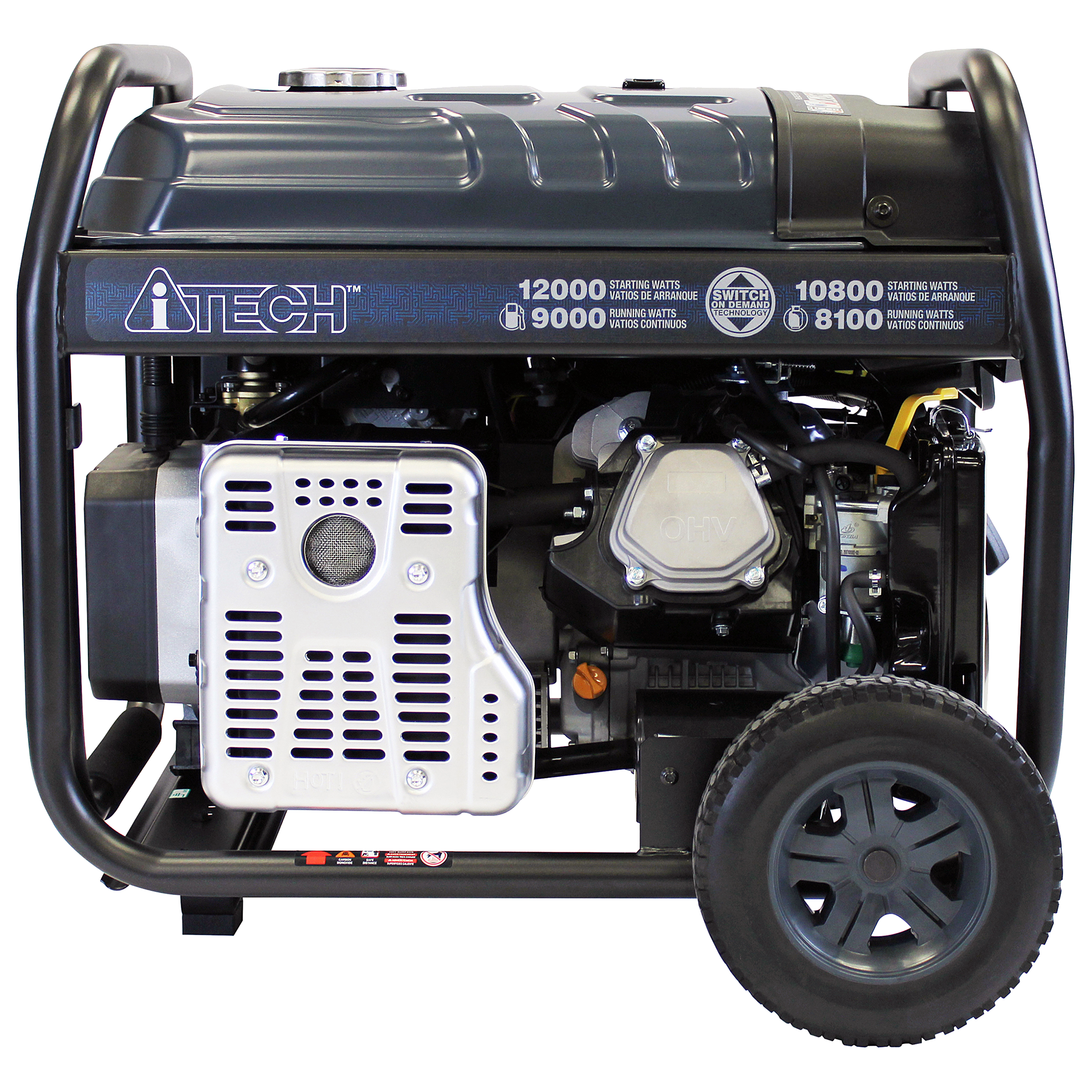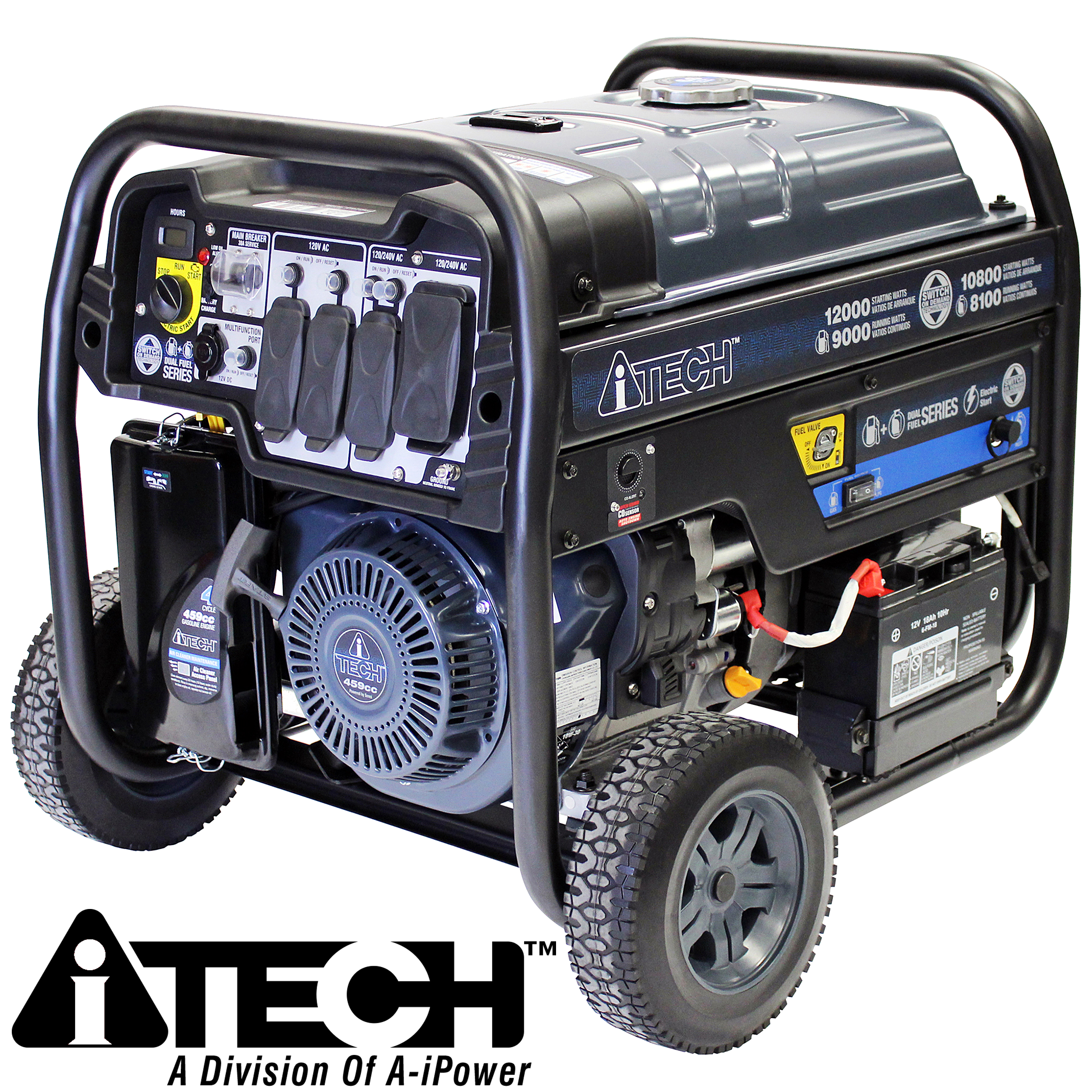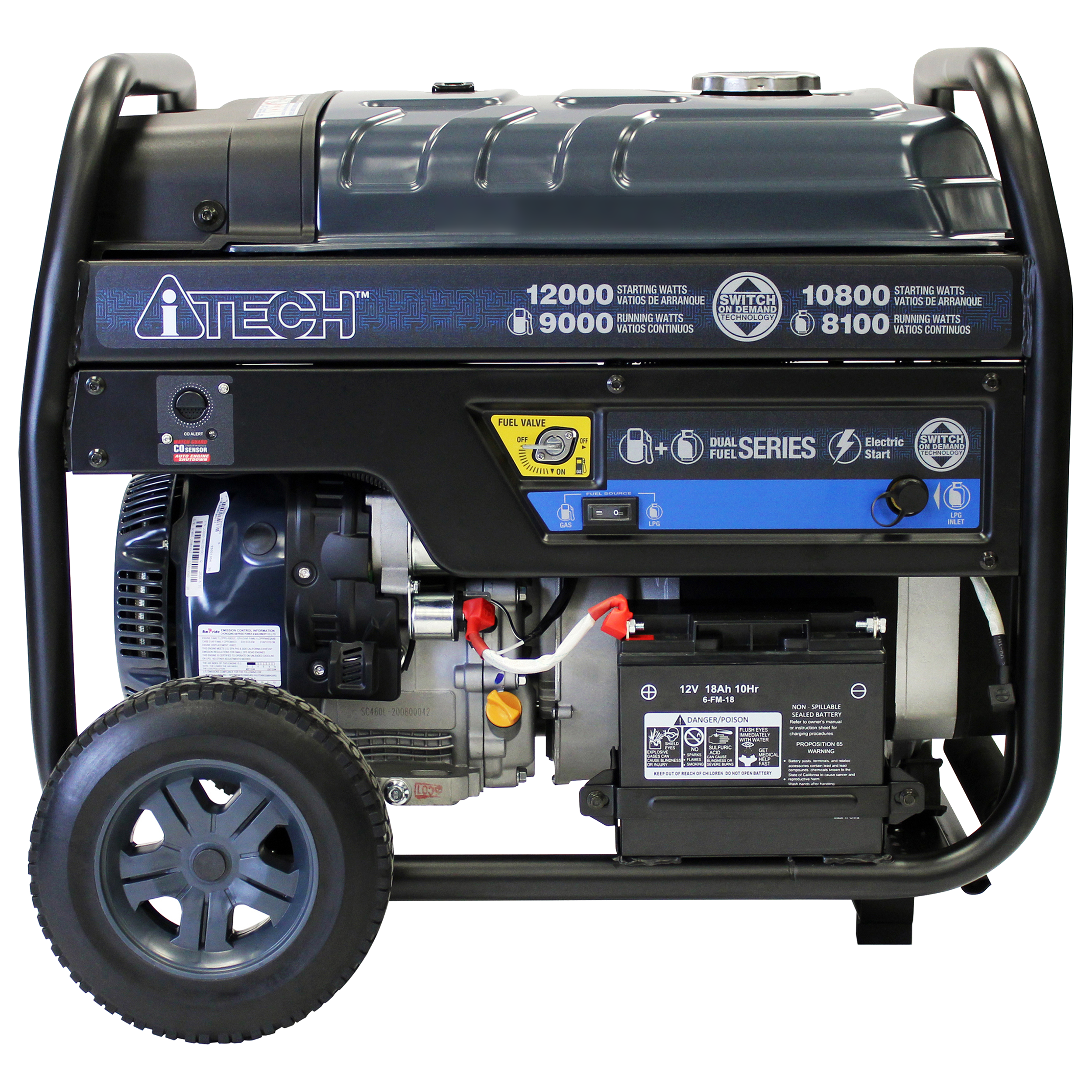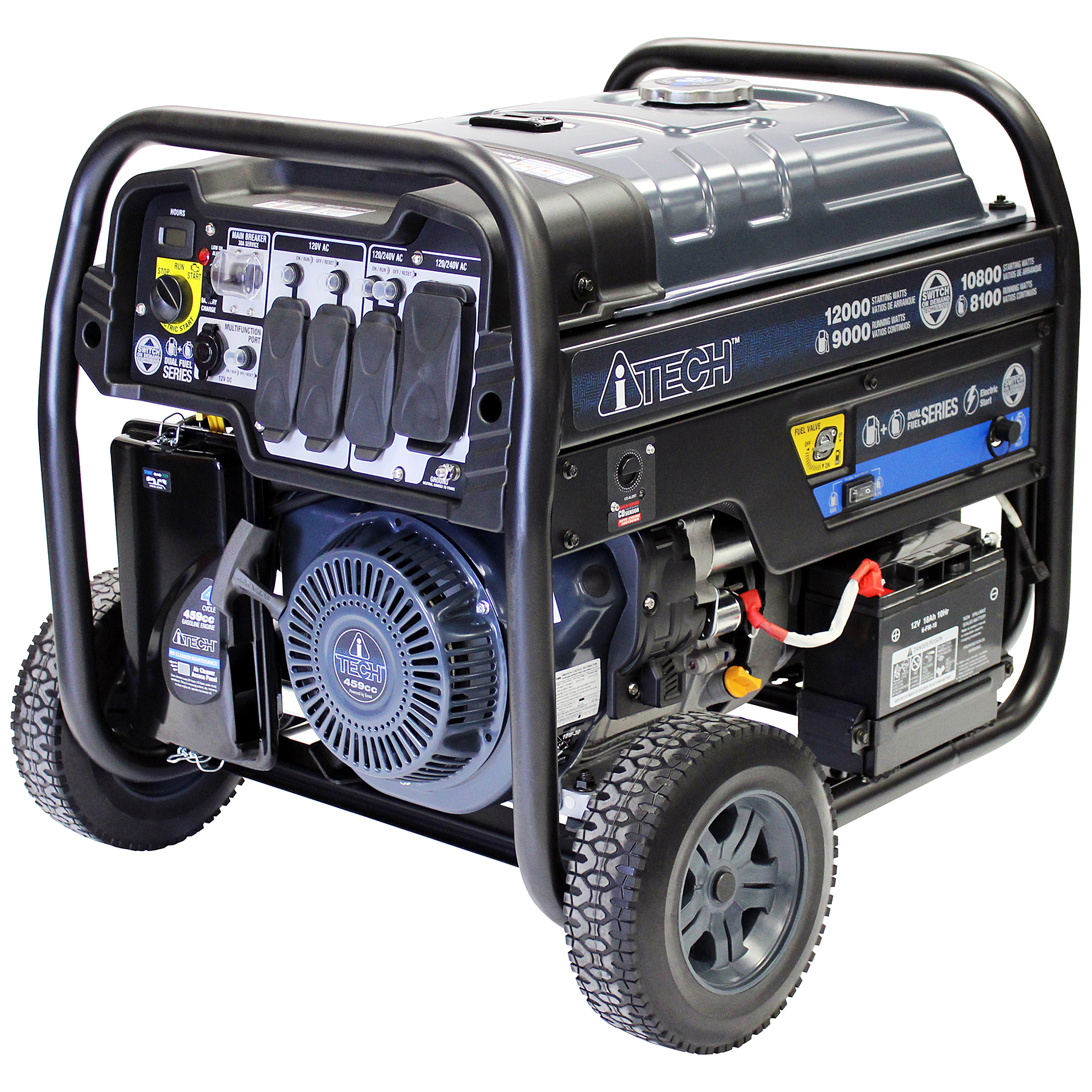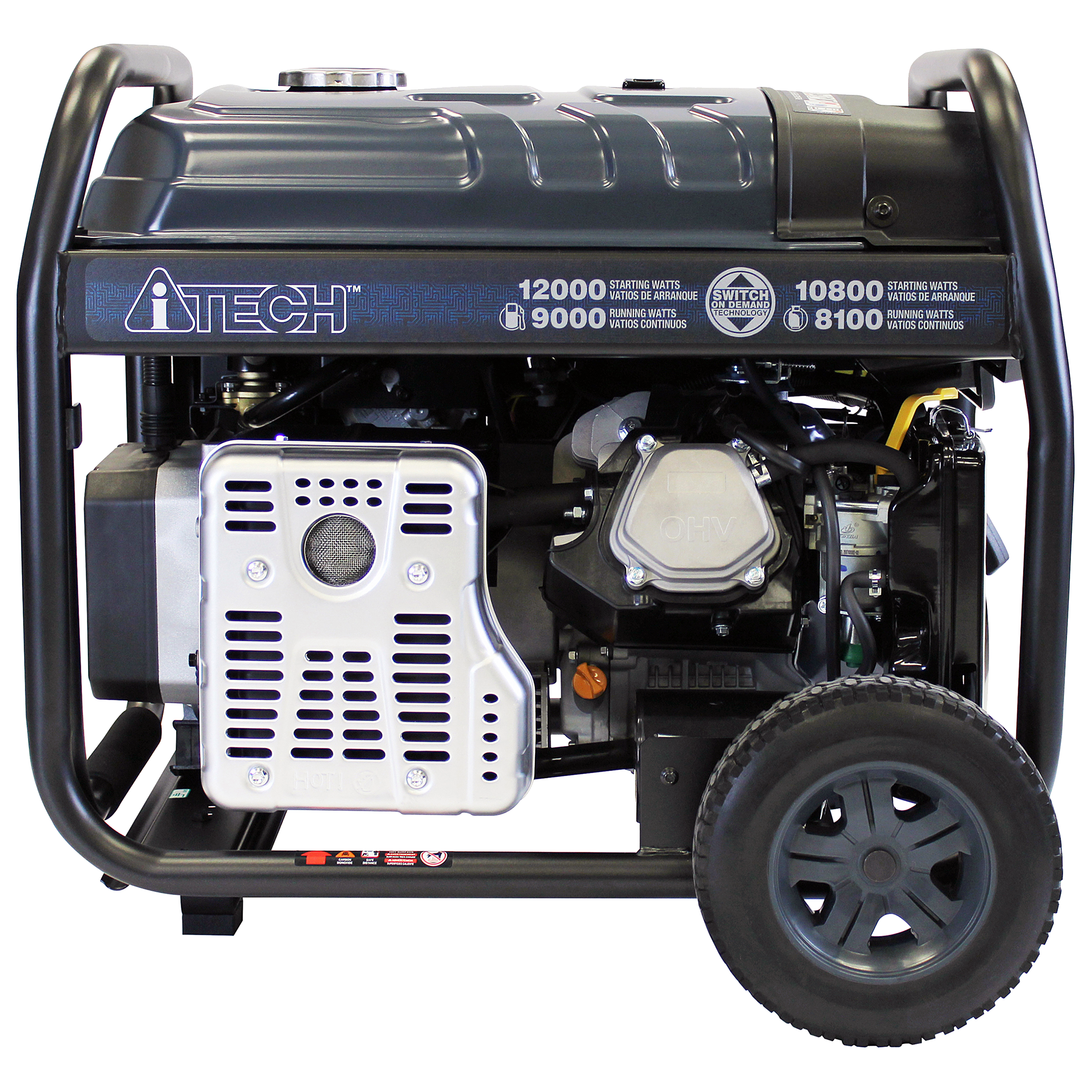 AT10-212001 - A-Tech Generator
A-iPower | SKU: AT10-212001
Features:
Performance Series Engine:459cc OHV engine with Cast Iron Sleeve & Low Oil Shutdown
High Output: 12,000 starting watts - 9,000 running watts on gasoline; 10,800 starting watts - 8,100 running watts on propane
Run Time: 7-gallon fuel tank for extended run time of 14 hrs. at 25% load
Electric Start: Convenient push button electric start system for quick and easy use - battery included
Rubber Outlet Covers: Help guard against moisture, dust and debris
Heavy Duty Frame Construction: Built tough with durable powdercoat finish
Portable Design: Easy to transport with folding handle and wheels
CO Sensor With Auto Shutdown: Monitors and reacts to carbon monoxide (CO) levels
The AT10-212001 produces 12,000 starting watts with 9,000 running watts on gasoline and 10,800 starting watts with 8,100 running watts with propane (LPG). The powerful 459 cc OHV 4-stroke engine with a low oil alert light and low oil automatic shutdown, helps keep your generator performing year after year.
The A-iTech is a division of A-iPower and the unit features a CO Sensor that reacts to level of CO. The large 7-gallon gasoline fuel tank provides average run time of 14 hours at 25% load. Complete with electric start capability allows the generator to start quickly and easily when needed.. The AT10-212001 generator is ideal to power all your major household appliances and when emergency back-up power is needed.