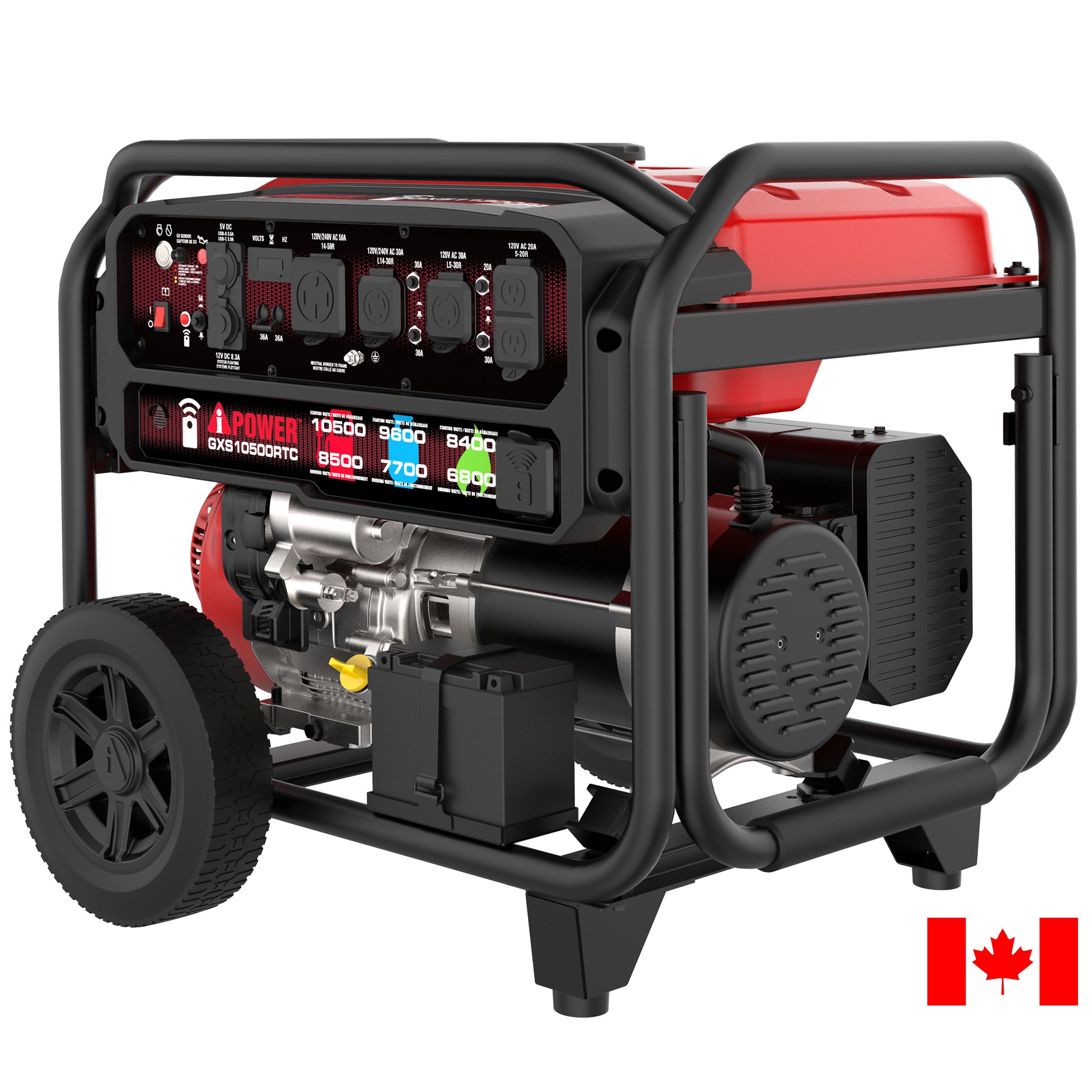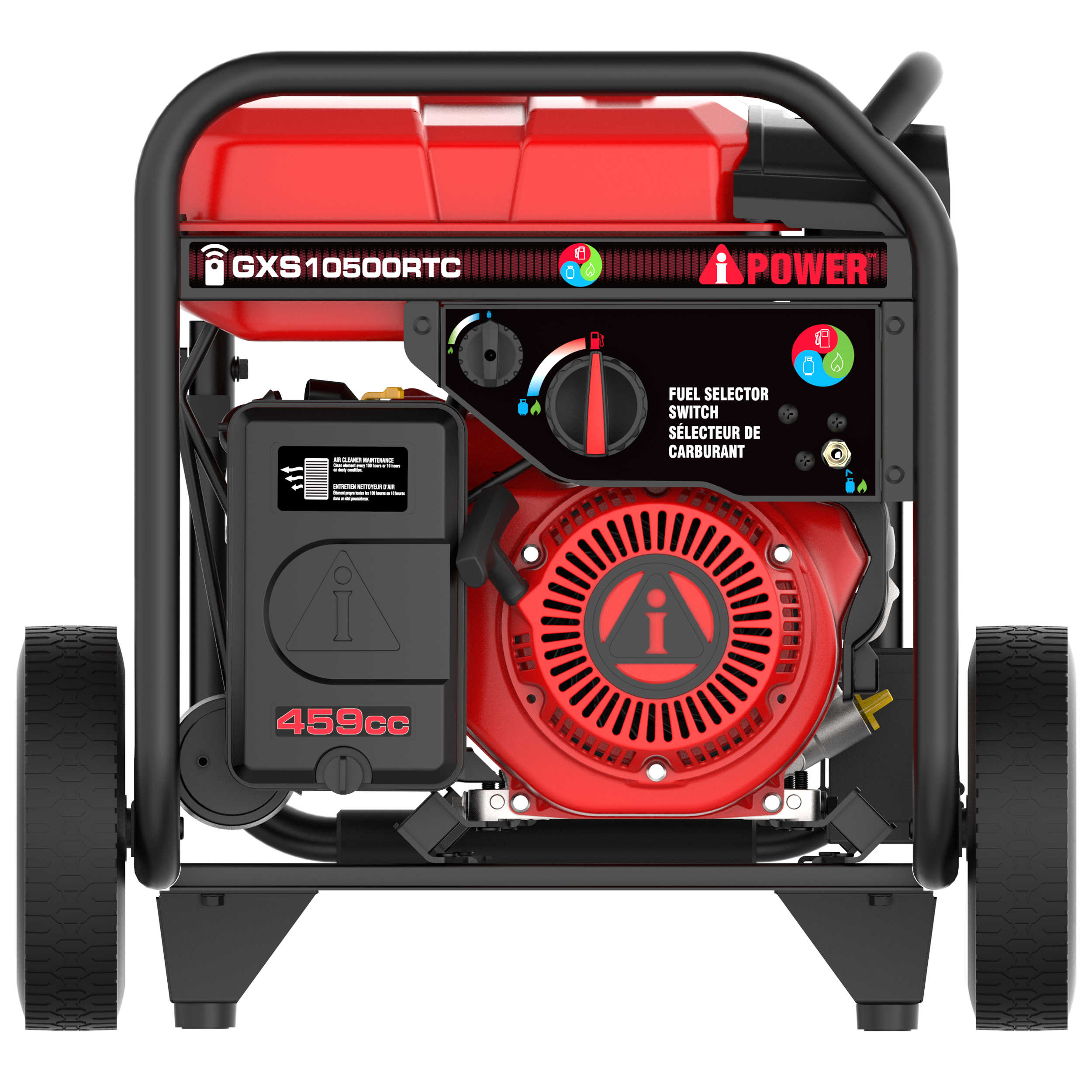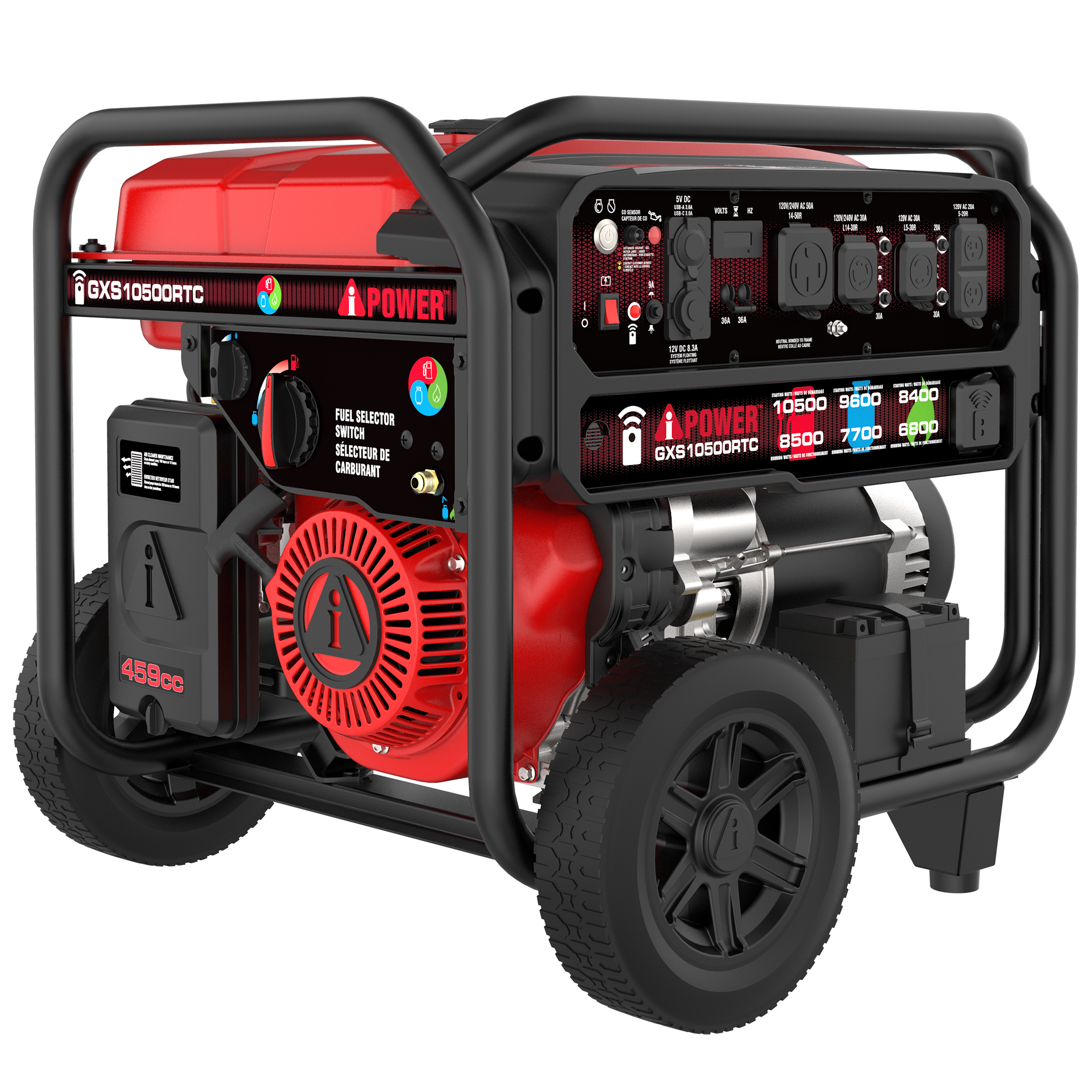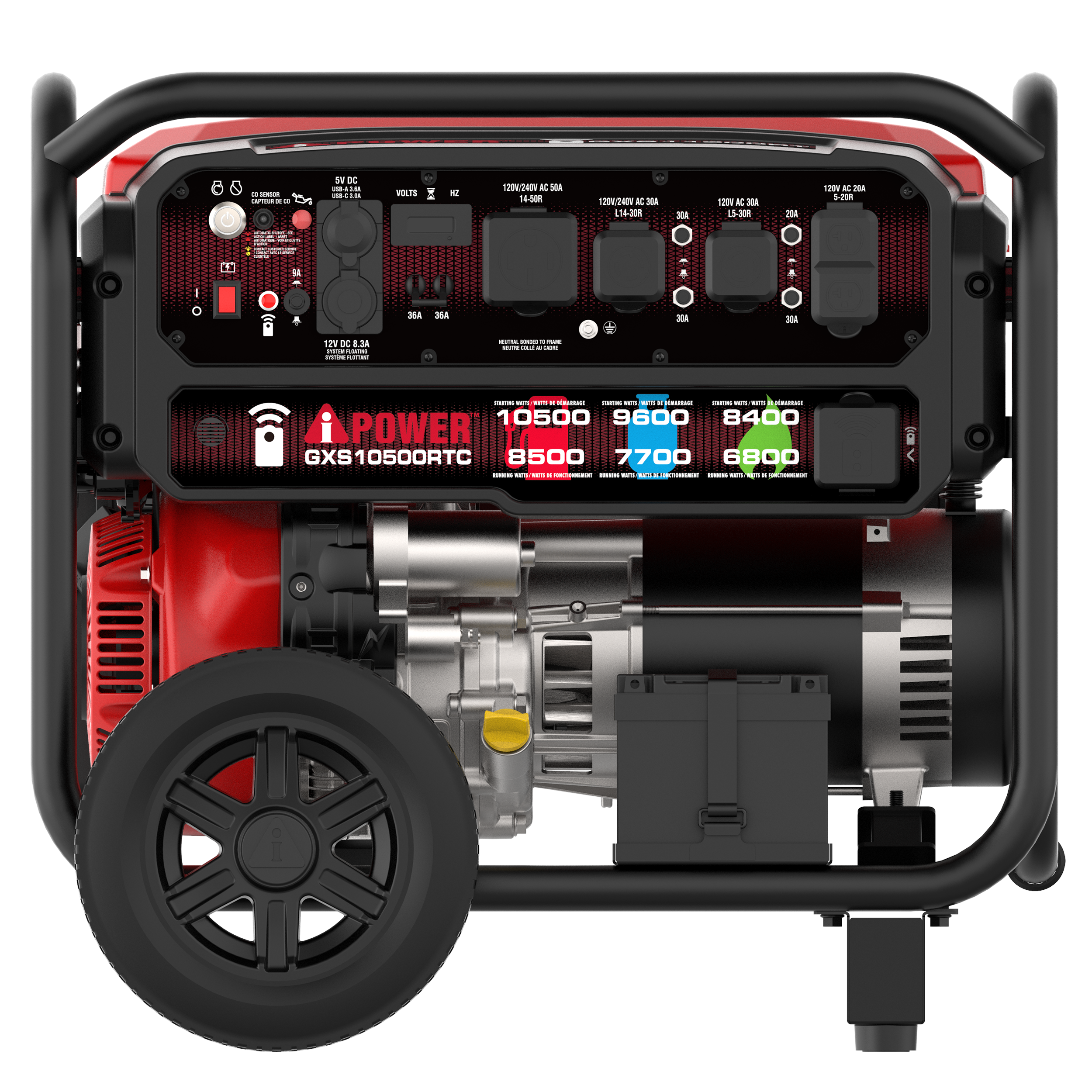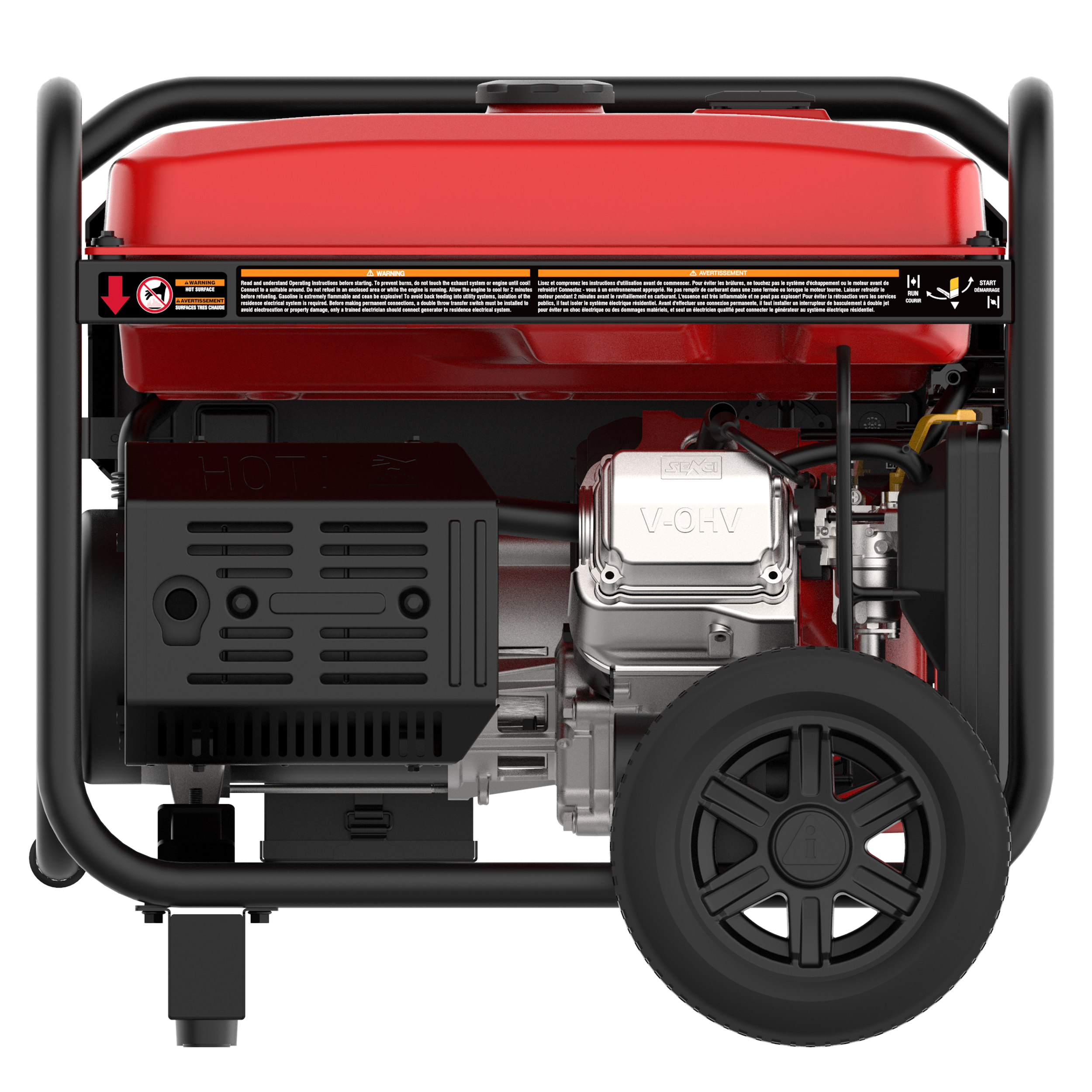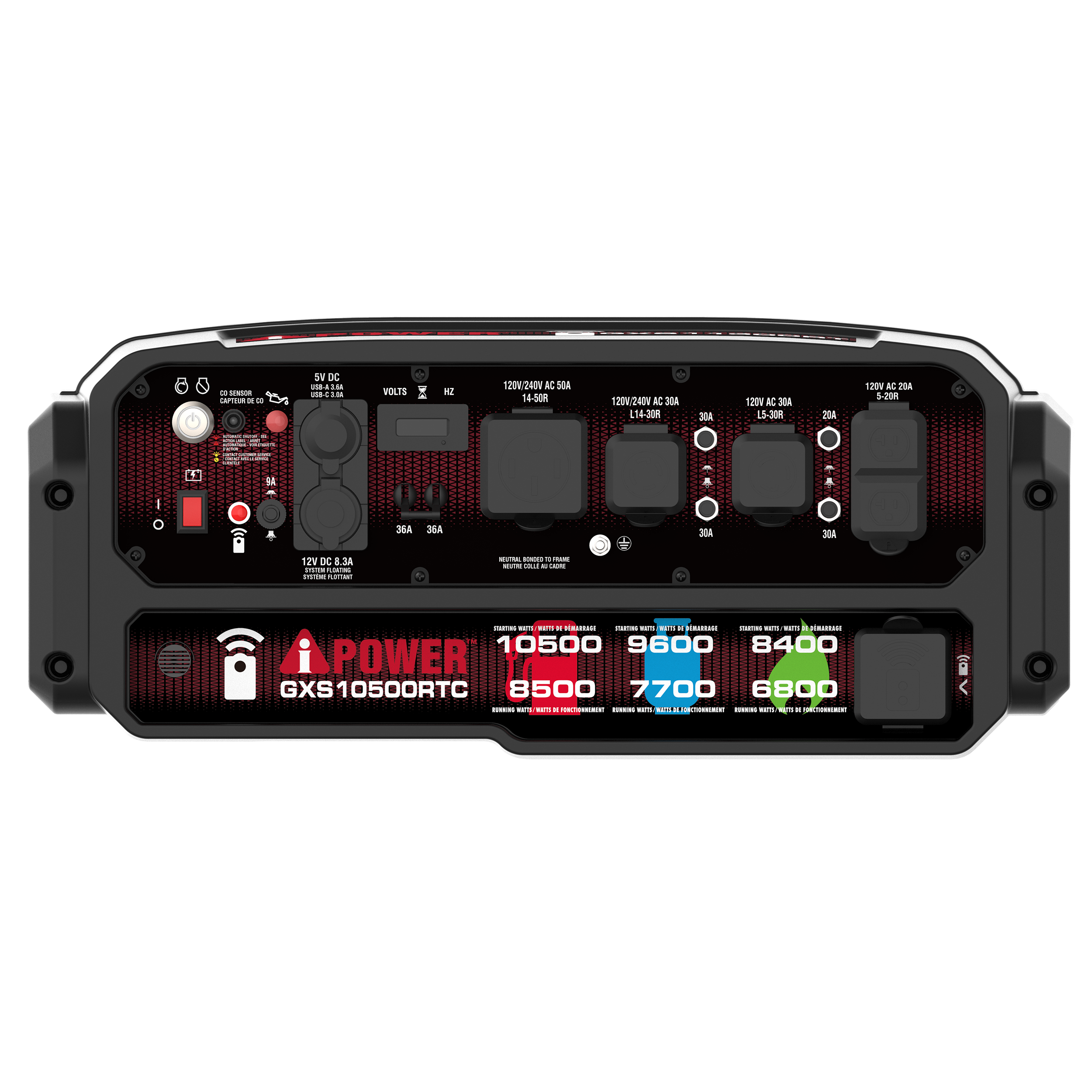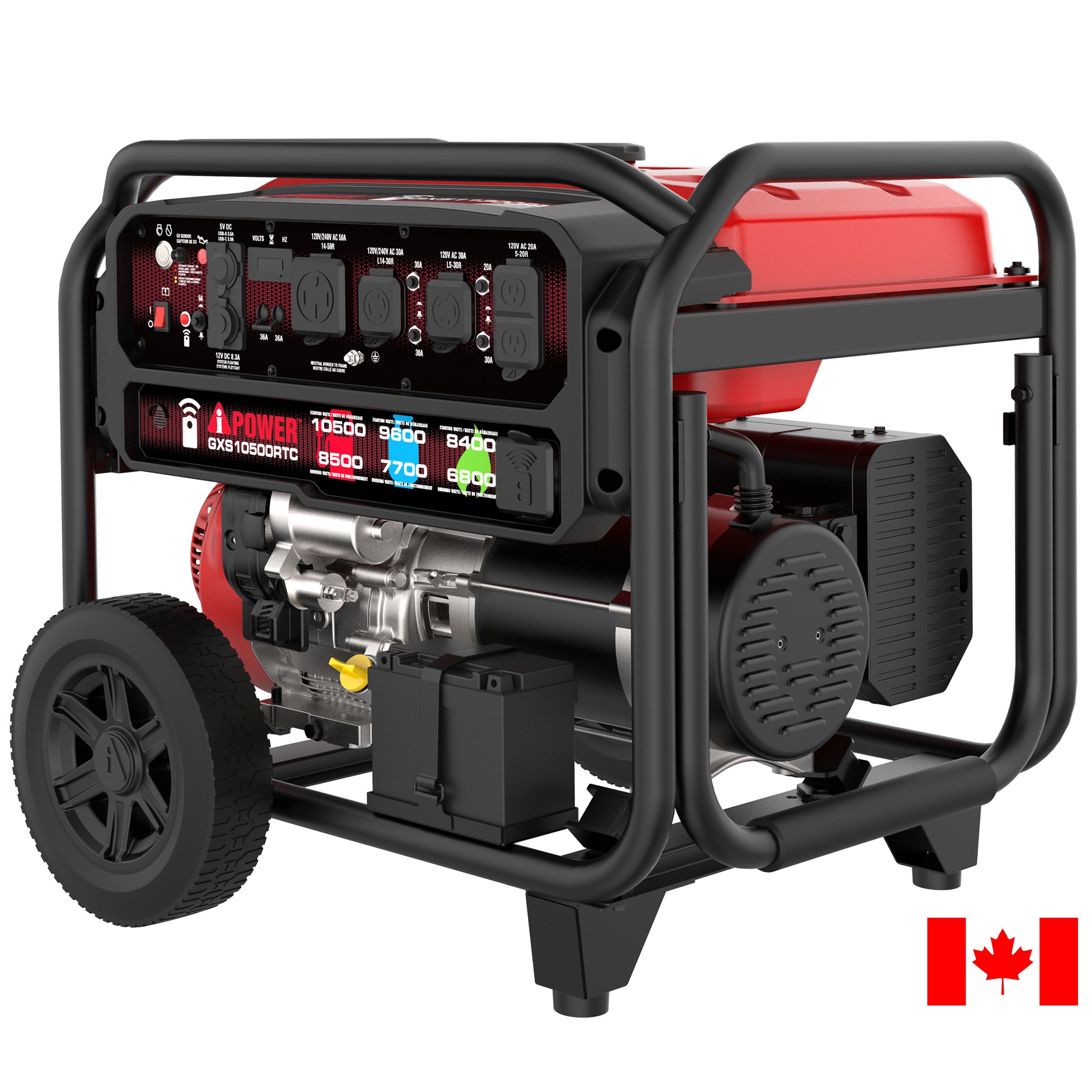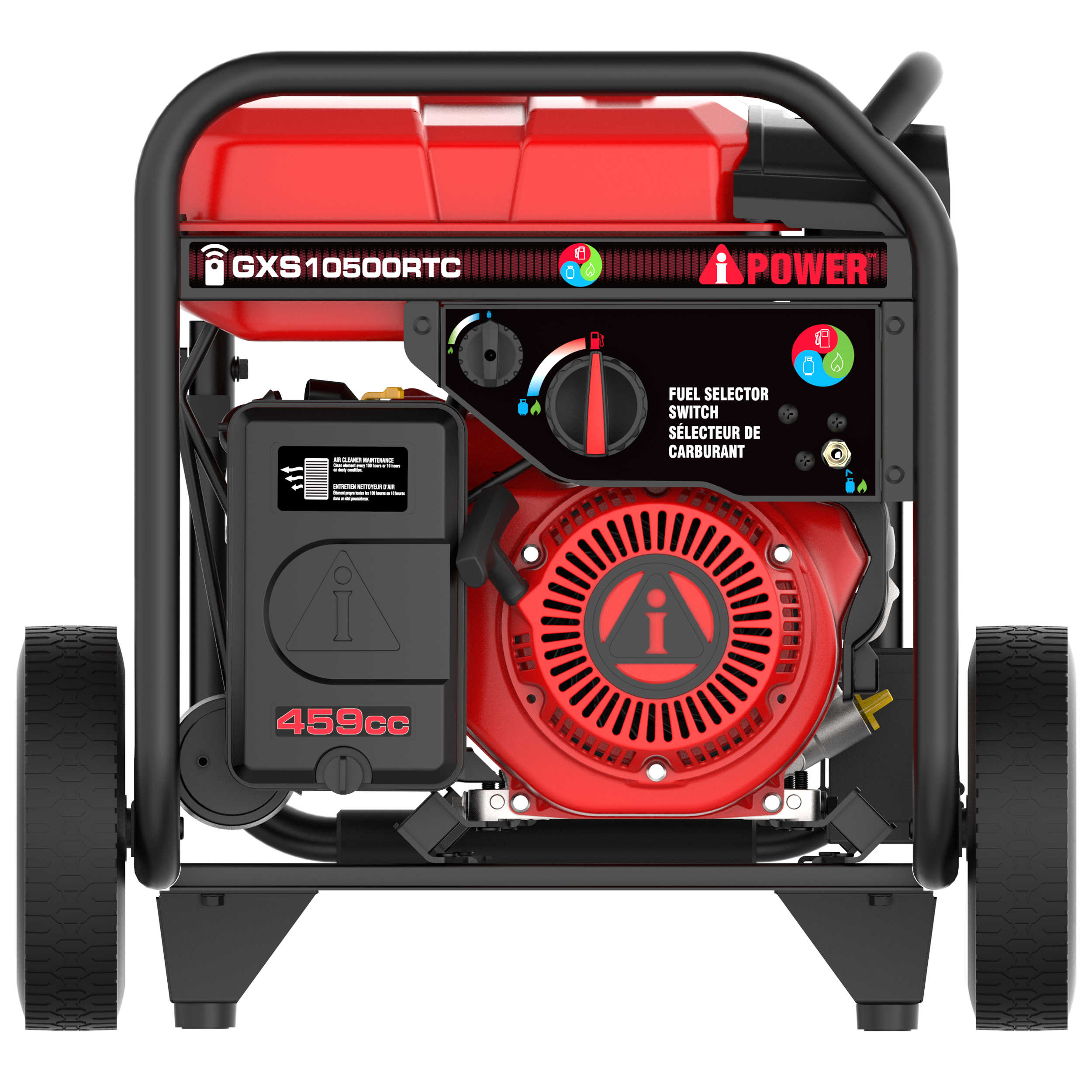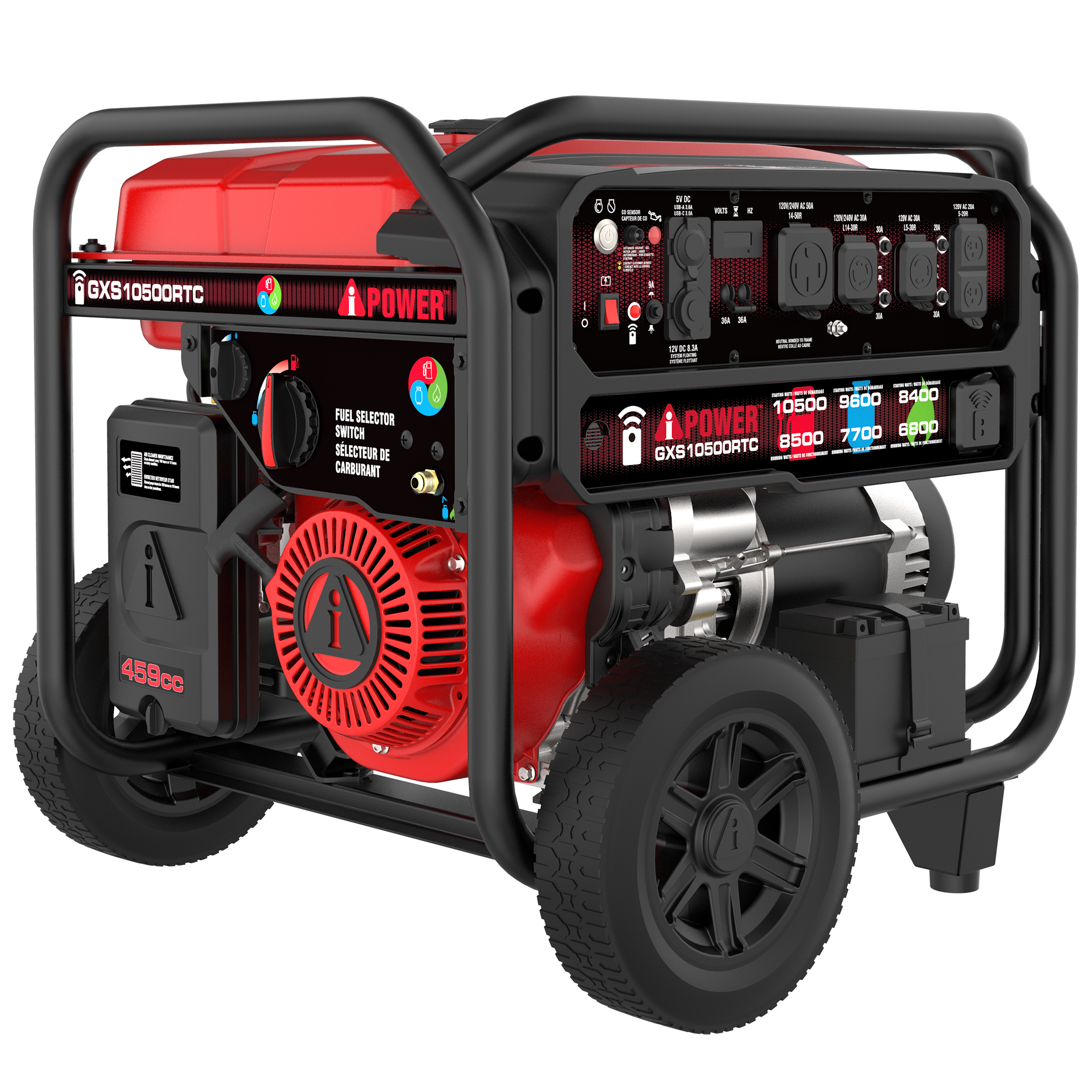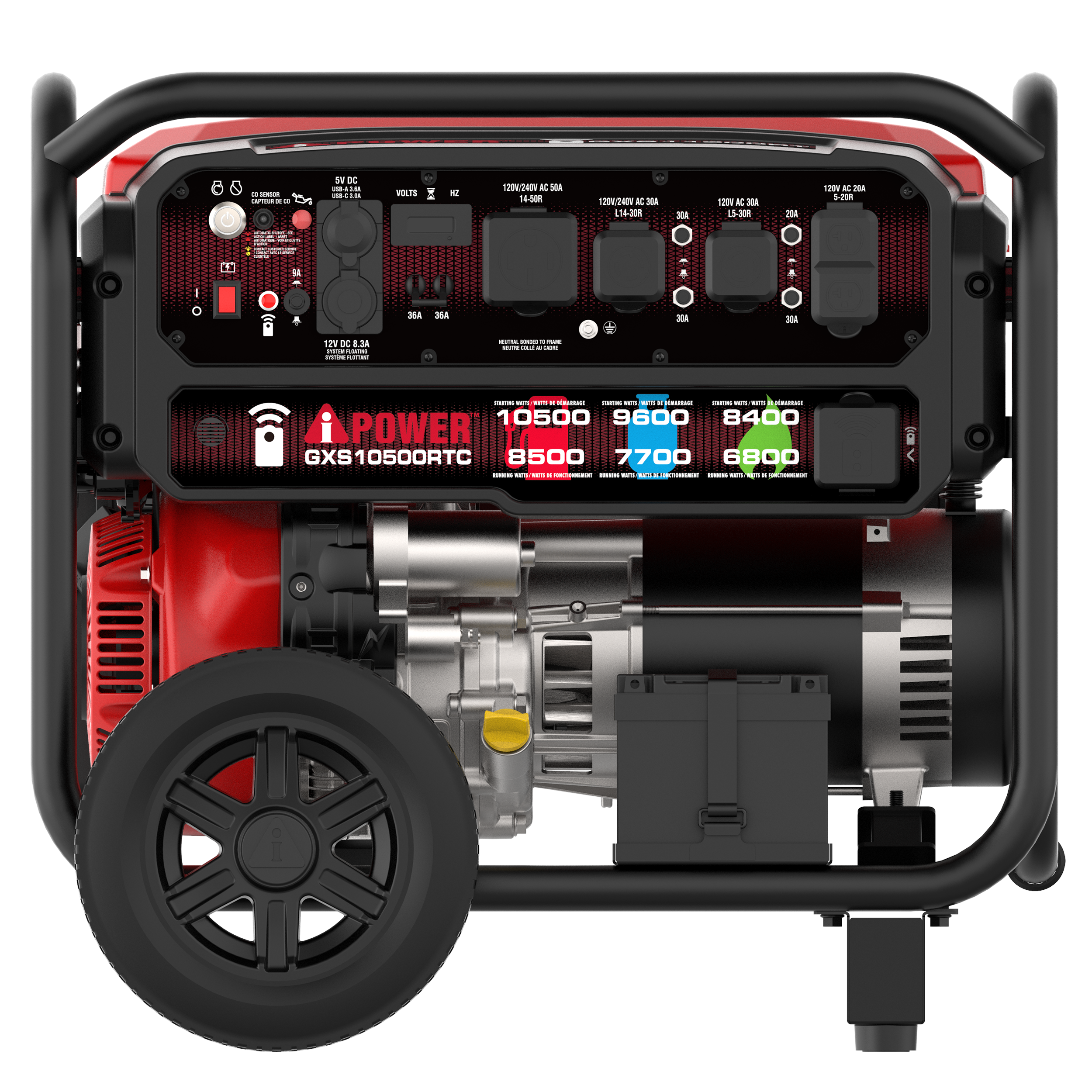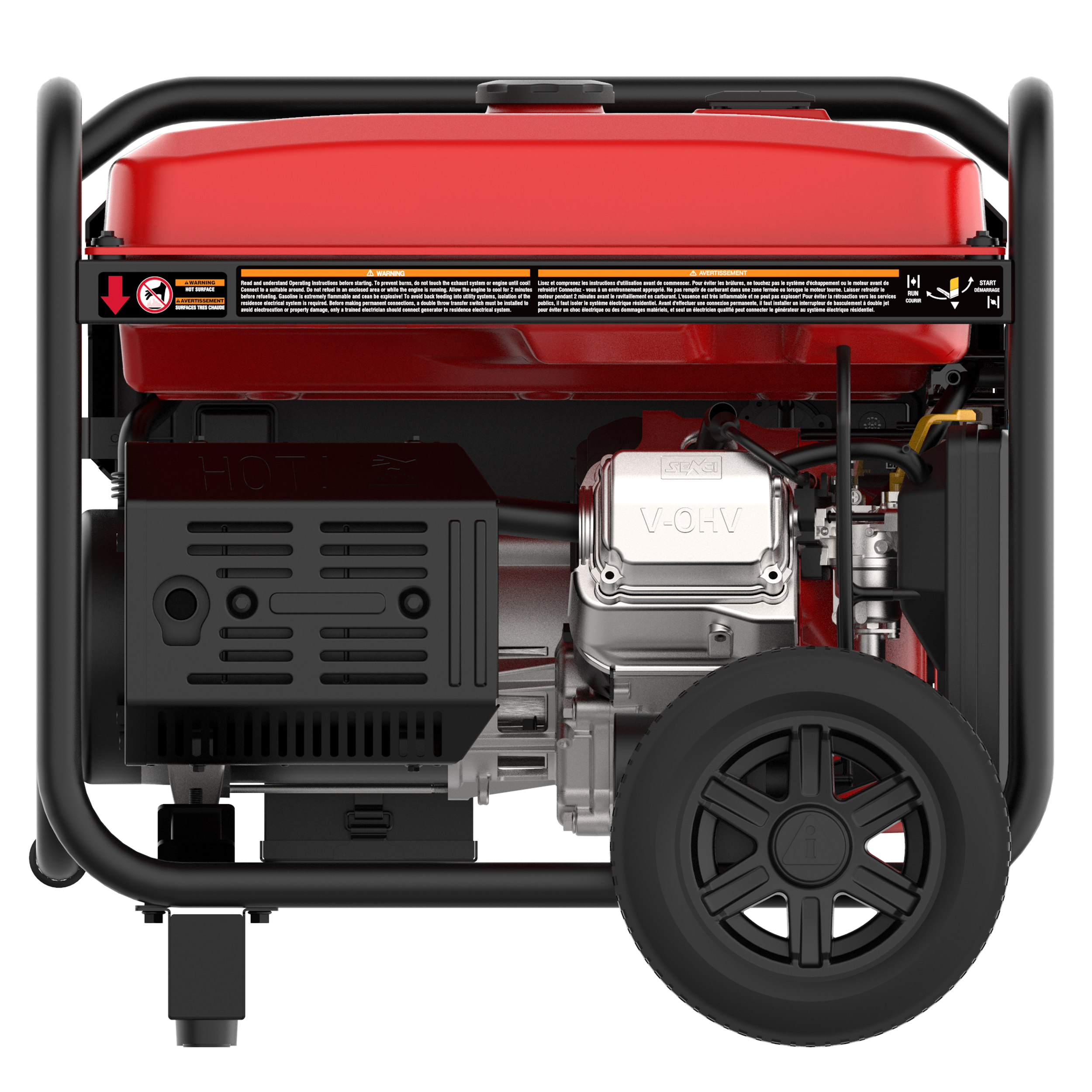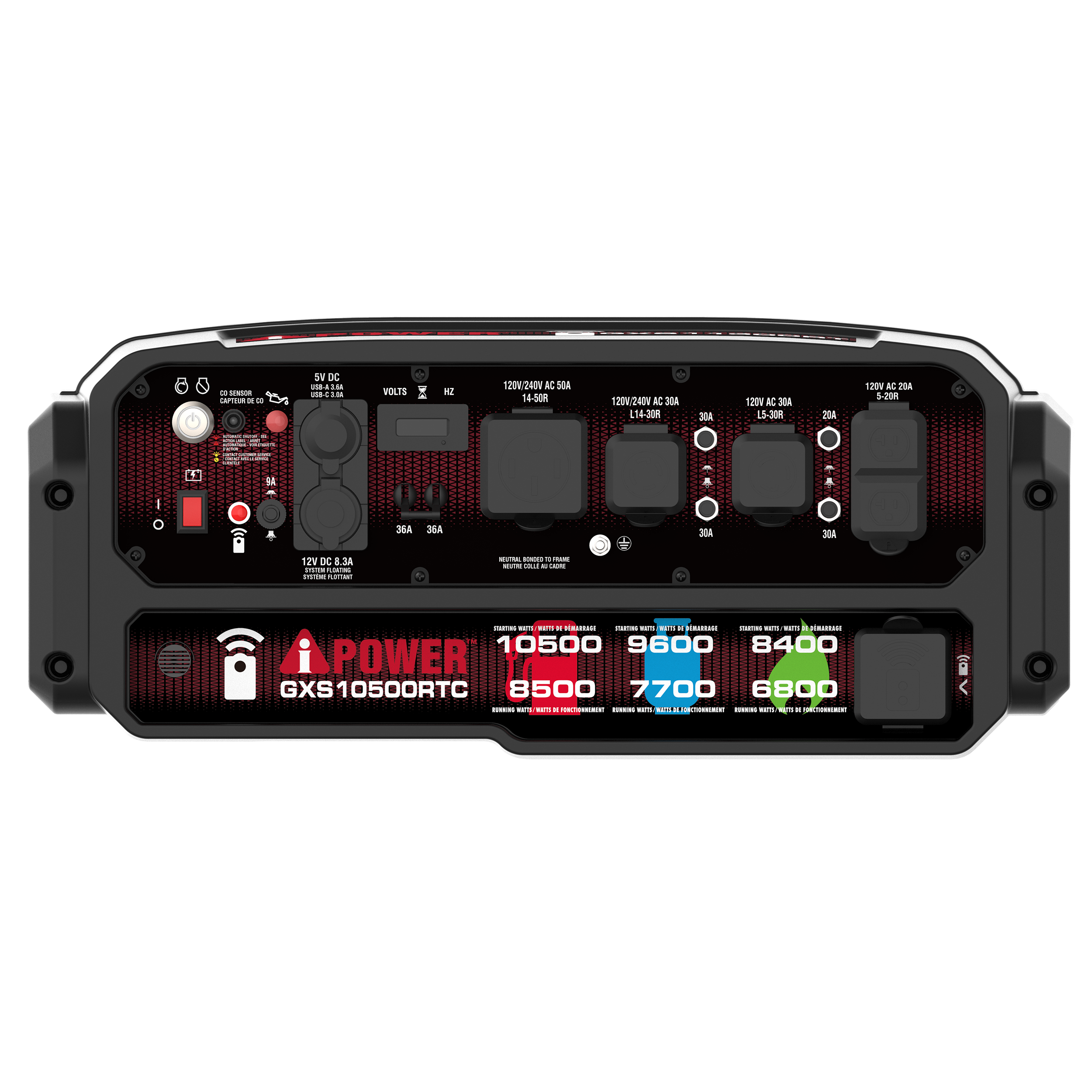 GXS10500RTC - Tri-Fuel Remote Control Generator
A-iPower | SKU: GXS10500RTC
Performance Series Engine: 459cc OHV engine with Cast Iron Sleeve & Low Oil Shutdown
High Output: 10,500 starting watts - 8,500 running watts on gasoline; 9,600 starting watts - 7,700 running watts on propane; 8,400 starting watts - 6,800 running watts on NG
Run Time: 9.5-gallon fuel tank for extended run time of up to 18 hours at 25% load
Digital Data Center: Displays voltage, frequency and hours
Rubber Outlet Covers: Help guard against moisture, dust, and debris
Heavy Duty Frame Construction: Built tough with durable automotive style finish
Portable Design: Easy to transport with folding handle and wheels - included
Tri Fuel: Runs on gasoline, propane or NG fuels giving you flexibility while out on the road or during an emergency
Simple Starting: Recoil, electric and remote start - battery included
With a performance series 459cc OHV engine with cast iron sleeve and low oil shutdown, the A-iPower GXS10500RTC Tri-Fuel Remote Control Generator runs on gasoline, propane, or NG fuels giving you flexibility while out on the road or during an emergency.
Featuring a portable design that makes it easy to transport with folding handle and wheels, the unit offers 10,500 starting watts with 8,500 running watts on gasoline; 9,600 starting watts with 7,700 running watts on propane; and 8,400 starting watts with 6,800 running watts on NG. The 9.5-gallon fuel tank provides extended run time of up to 18 hours at 25% load.
The built tough heavy duty frame construction has a durable automotive style finish while the rubber outlet covers help guard against moisture, dust, and debris. Simple Starting is achieved with recoil, electric, and remote start (battery included), and the digital data center displays voltage, frequency, and hours.