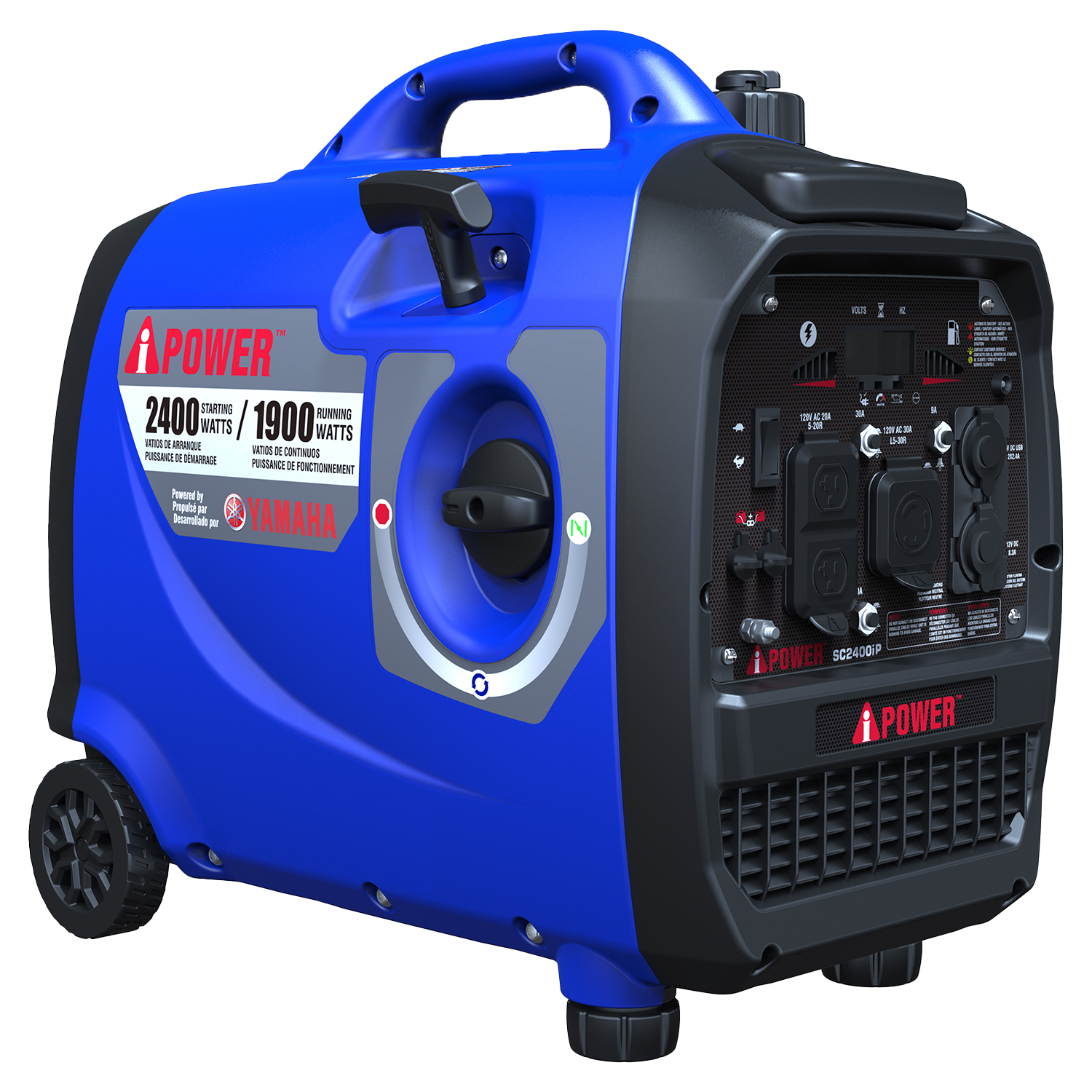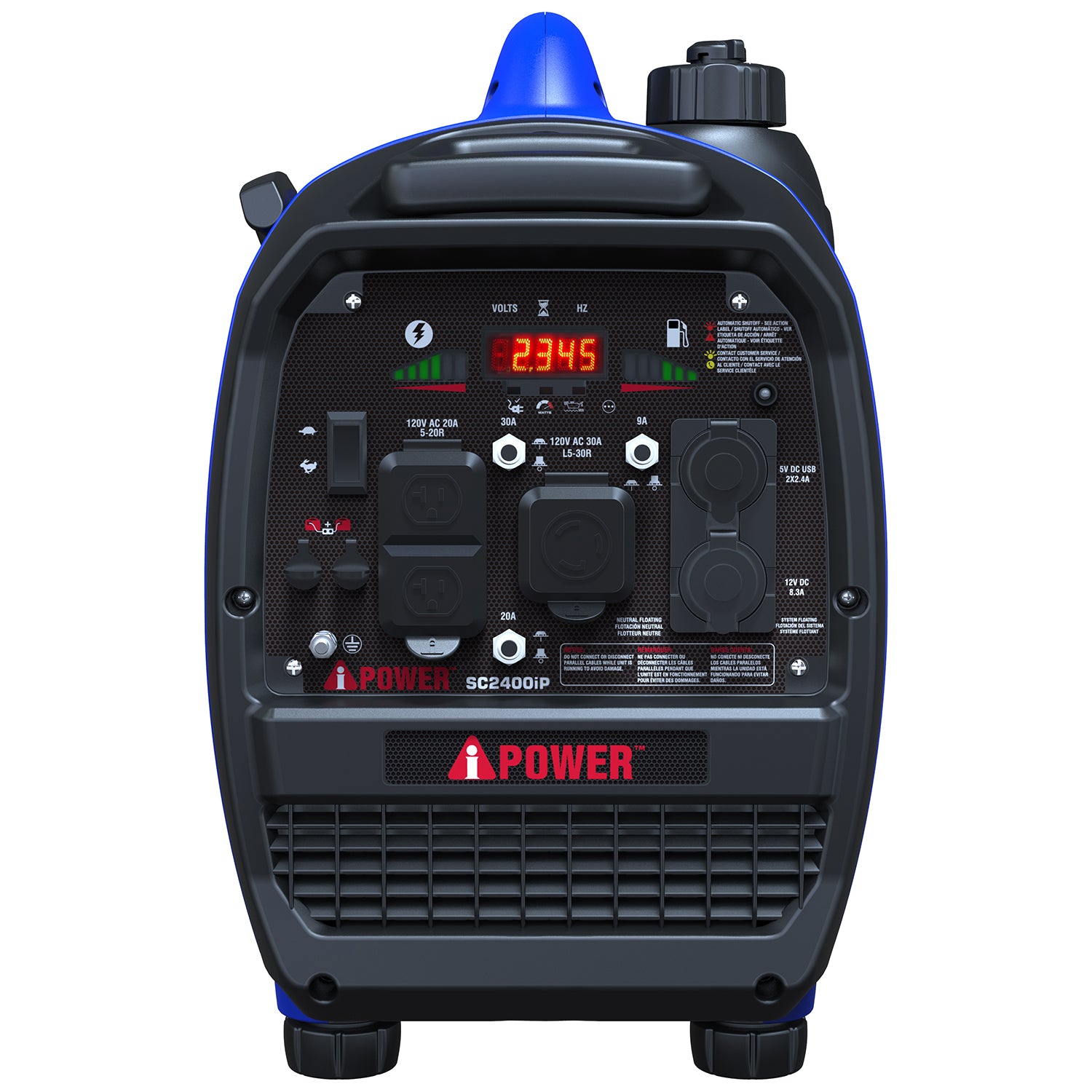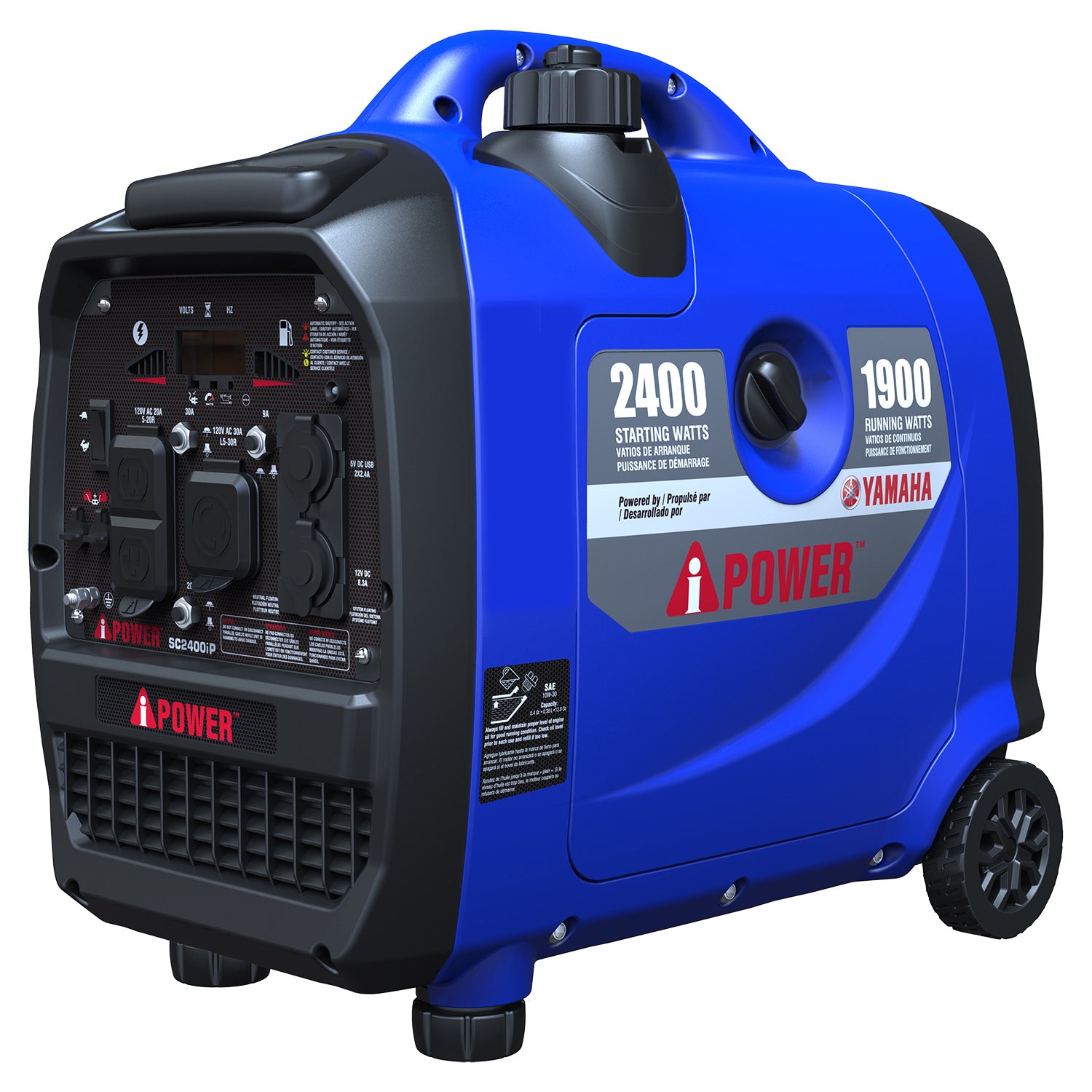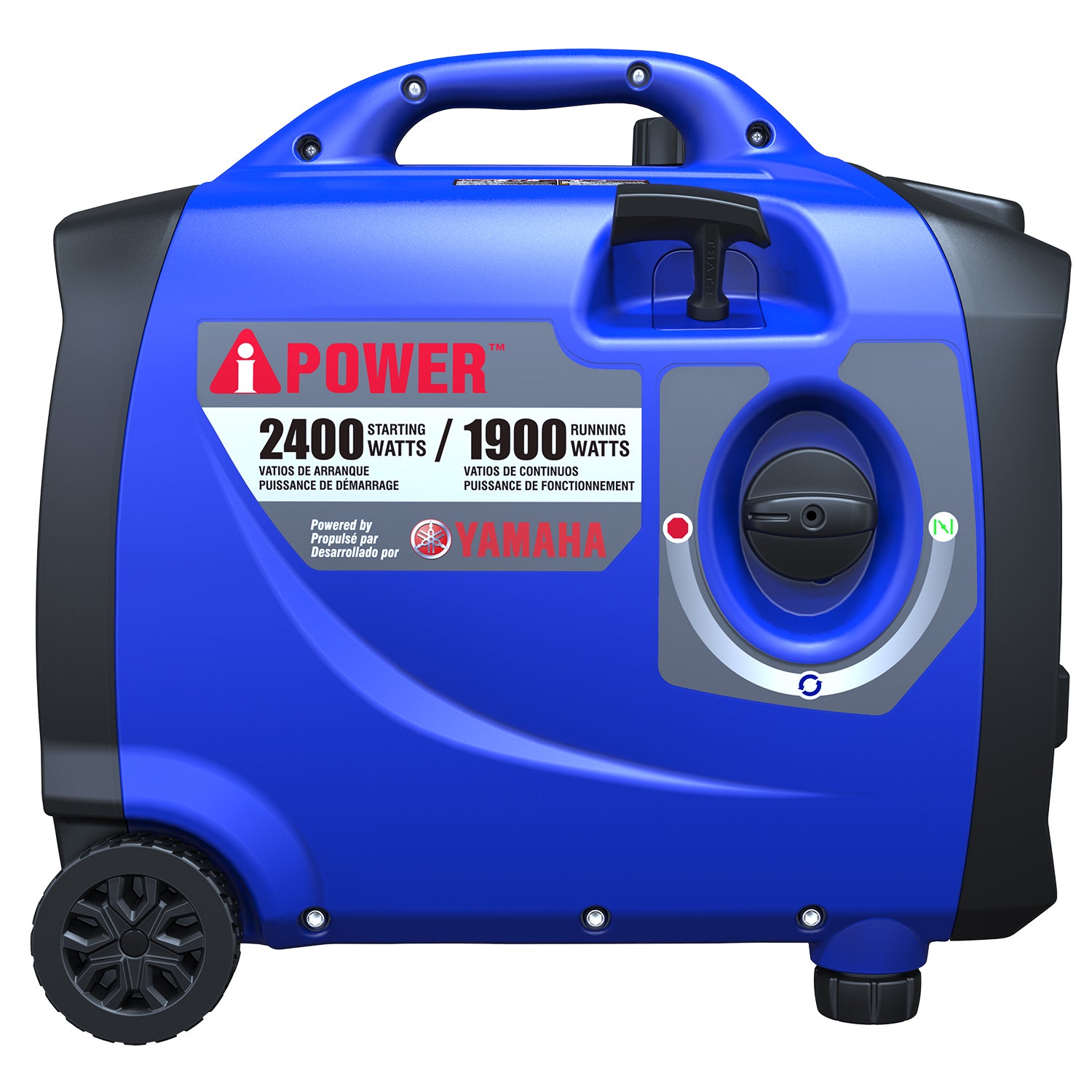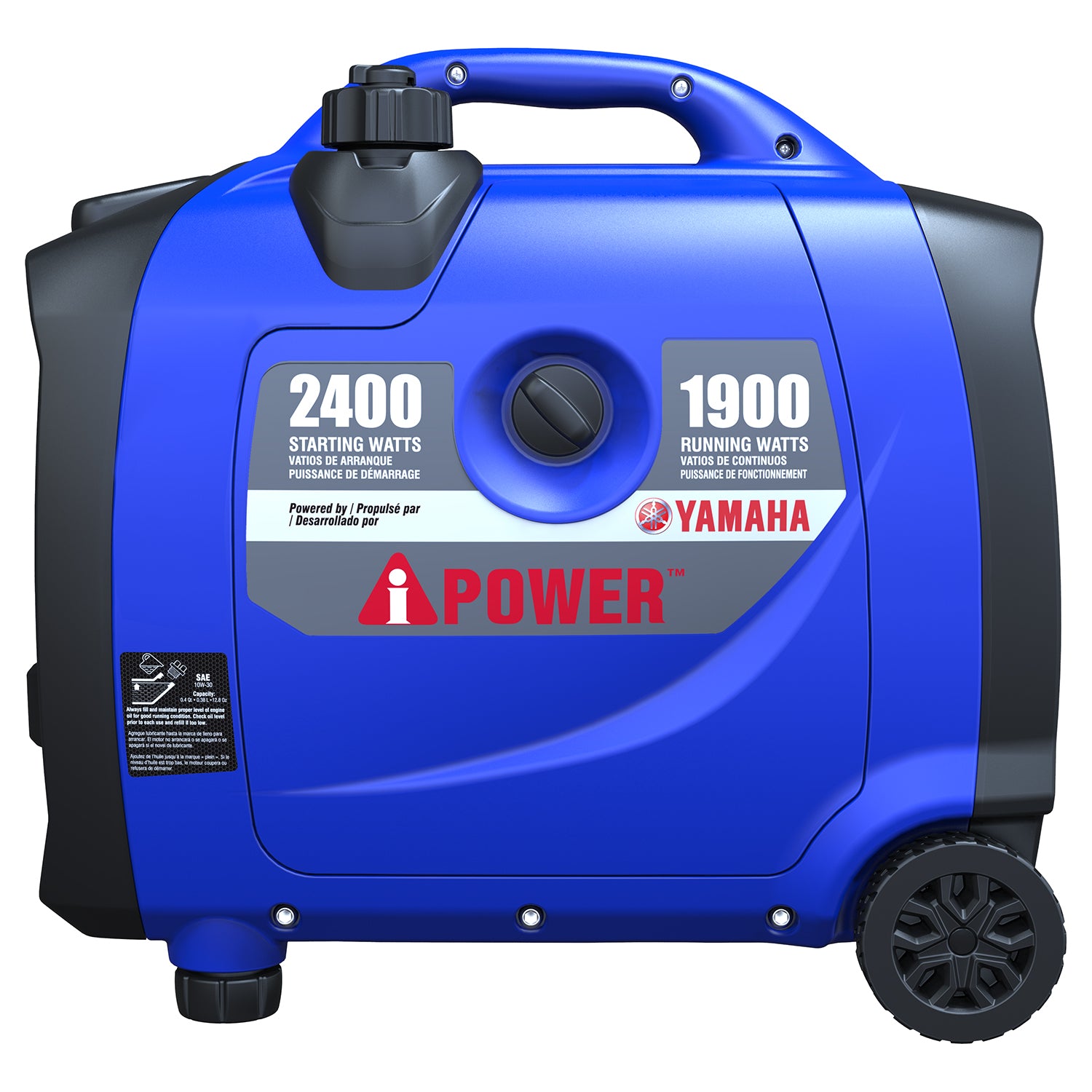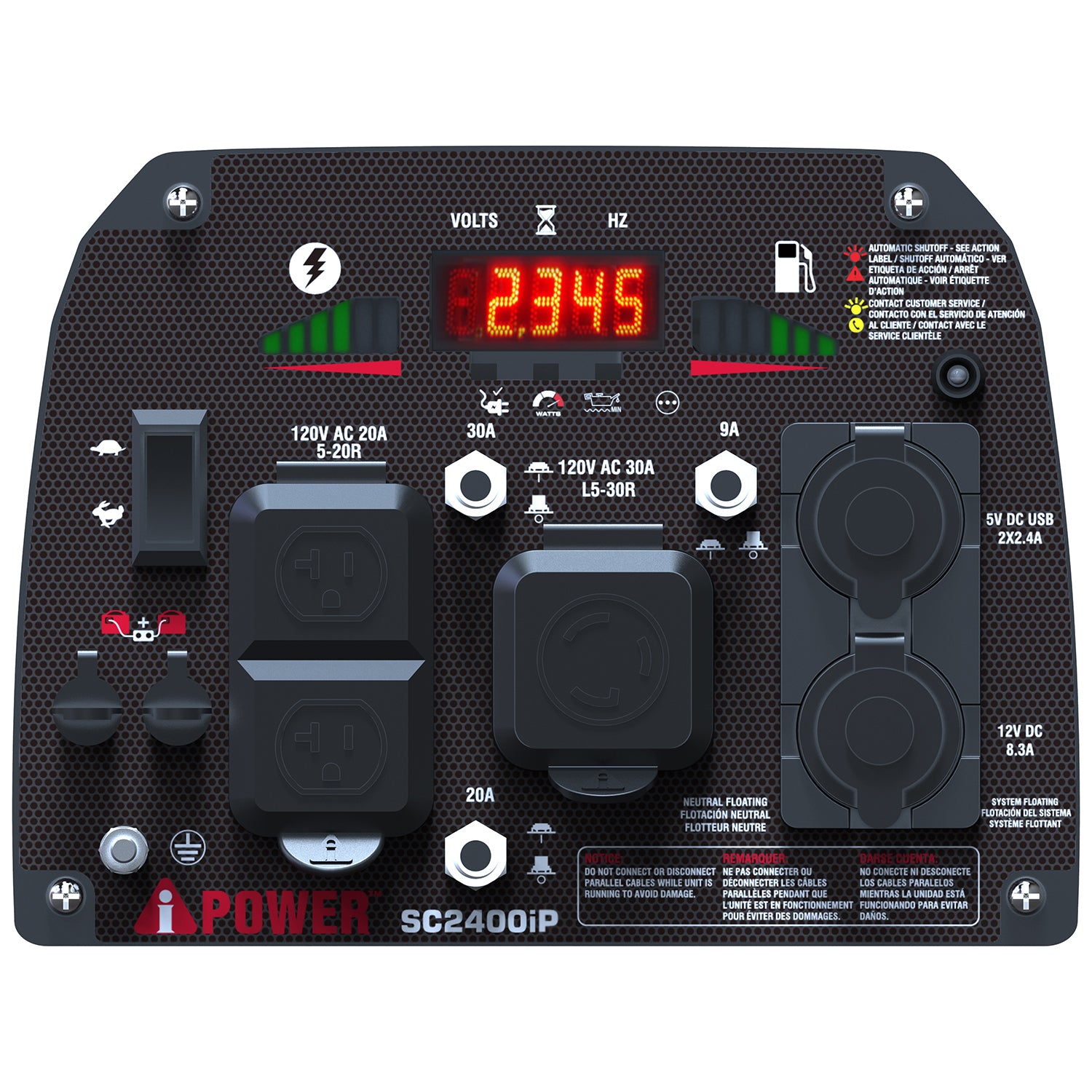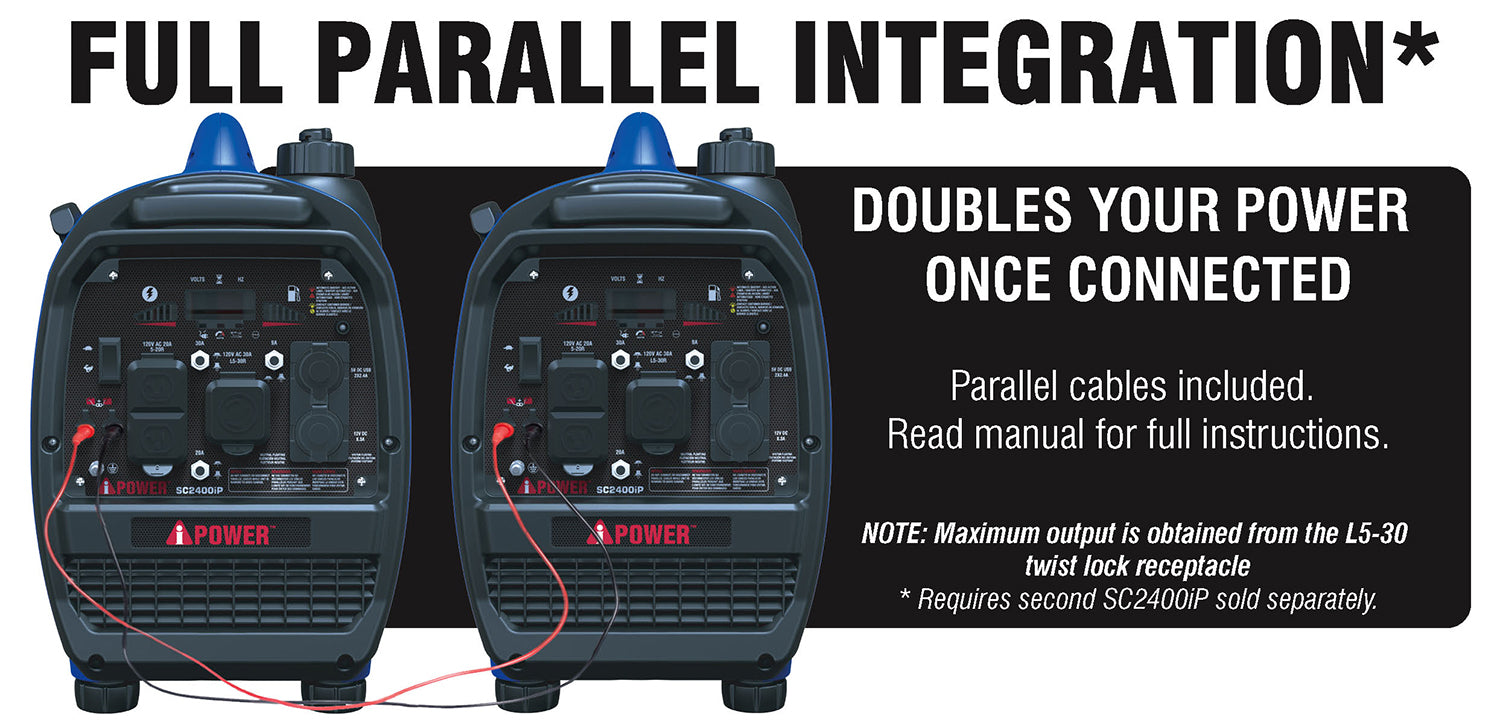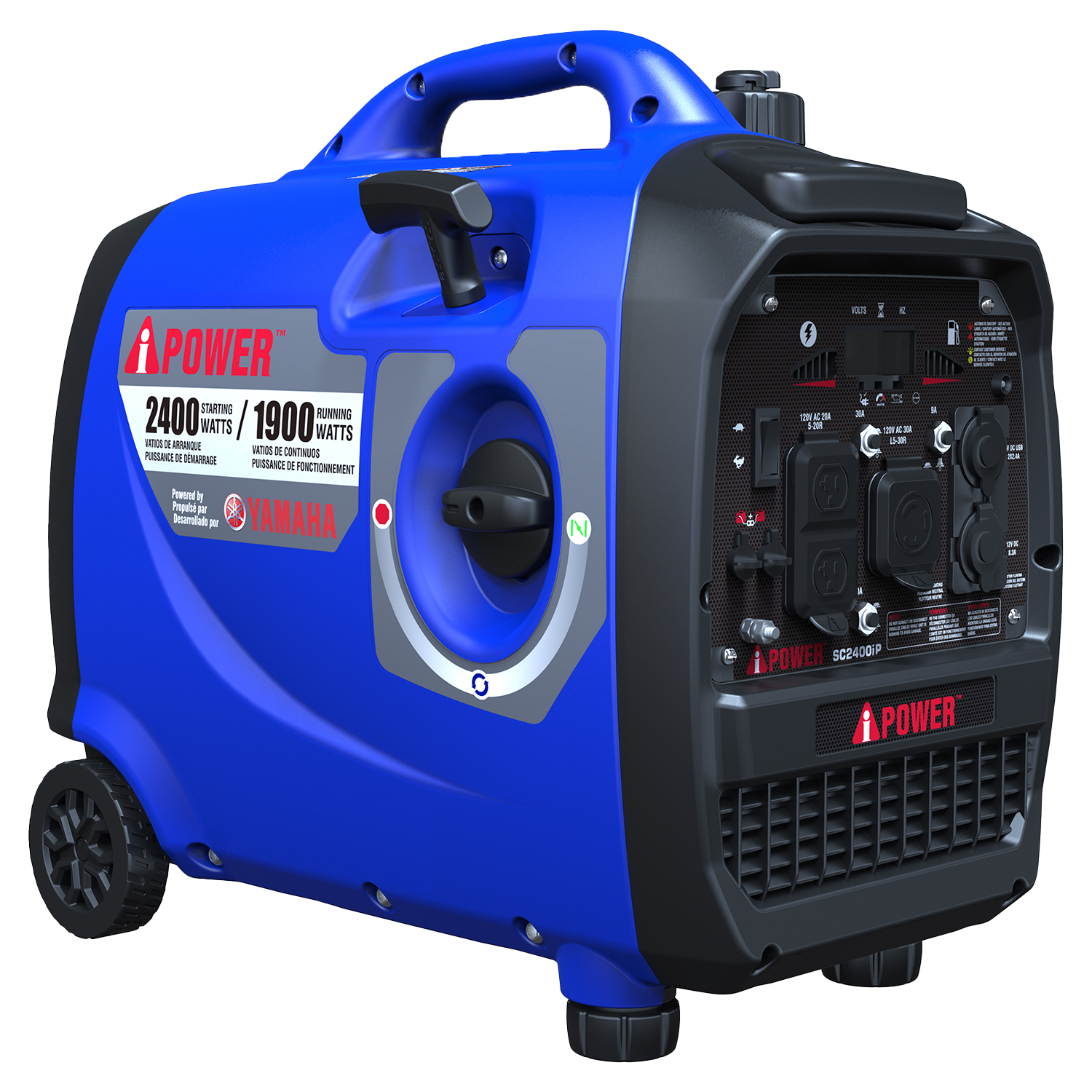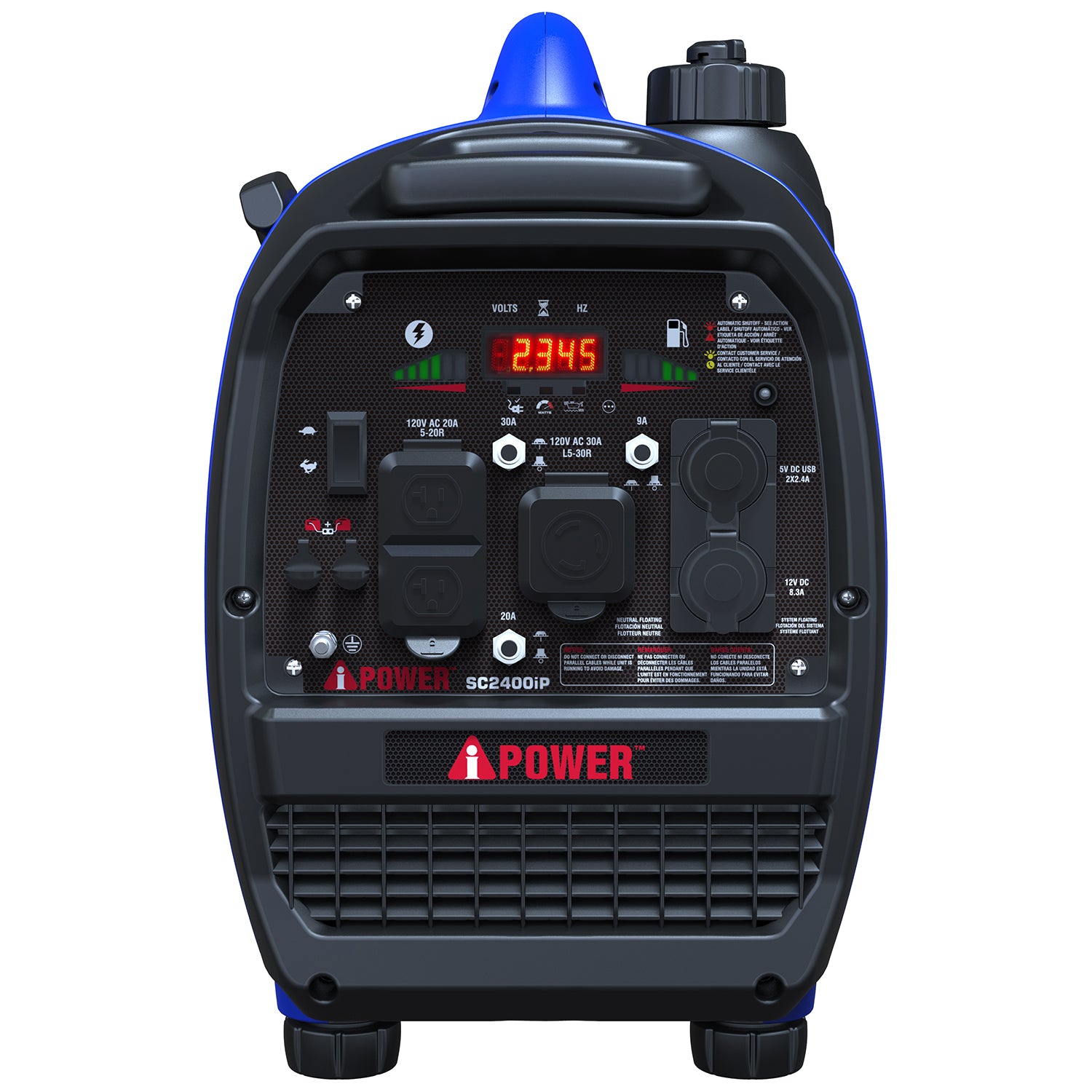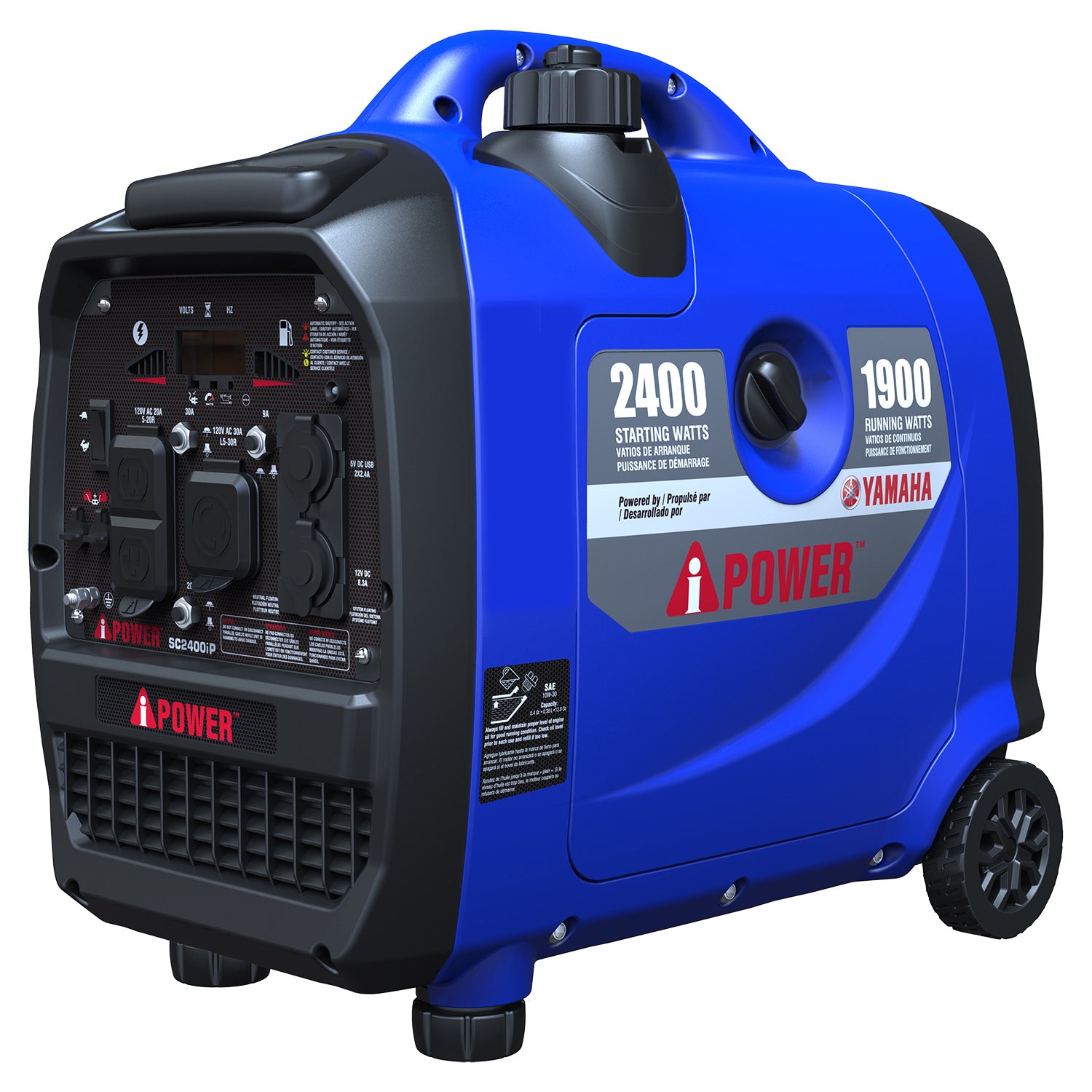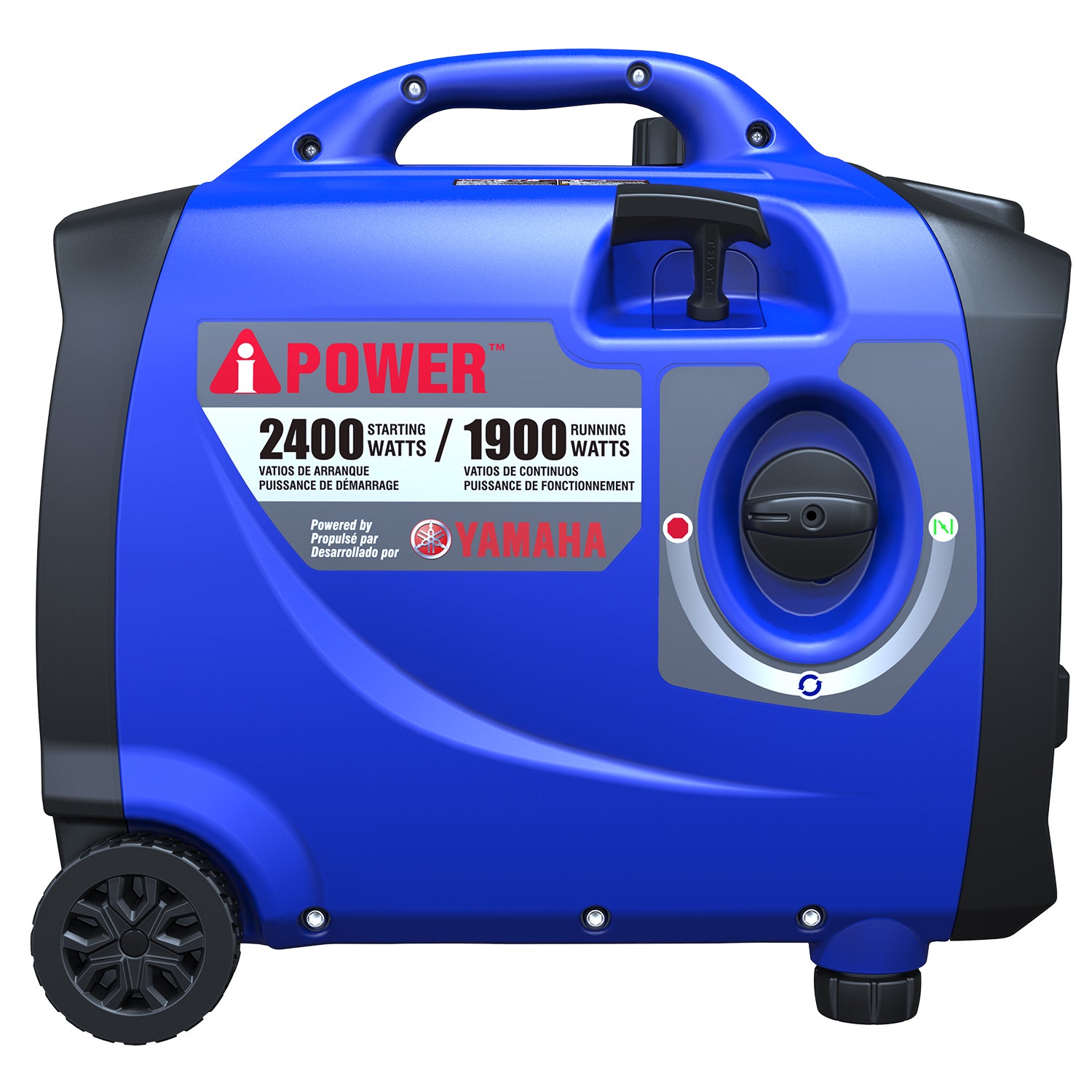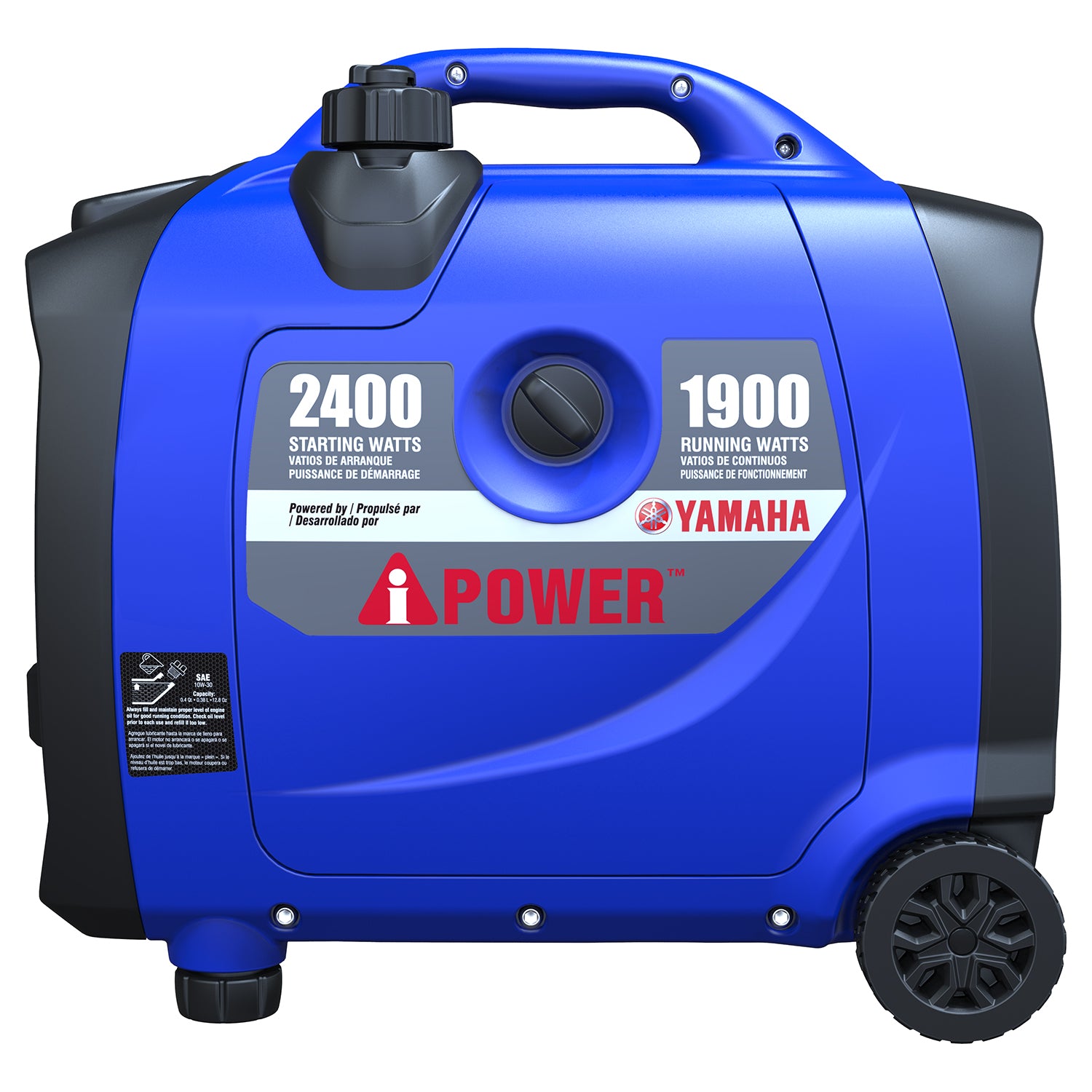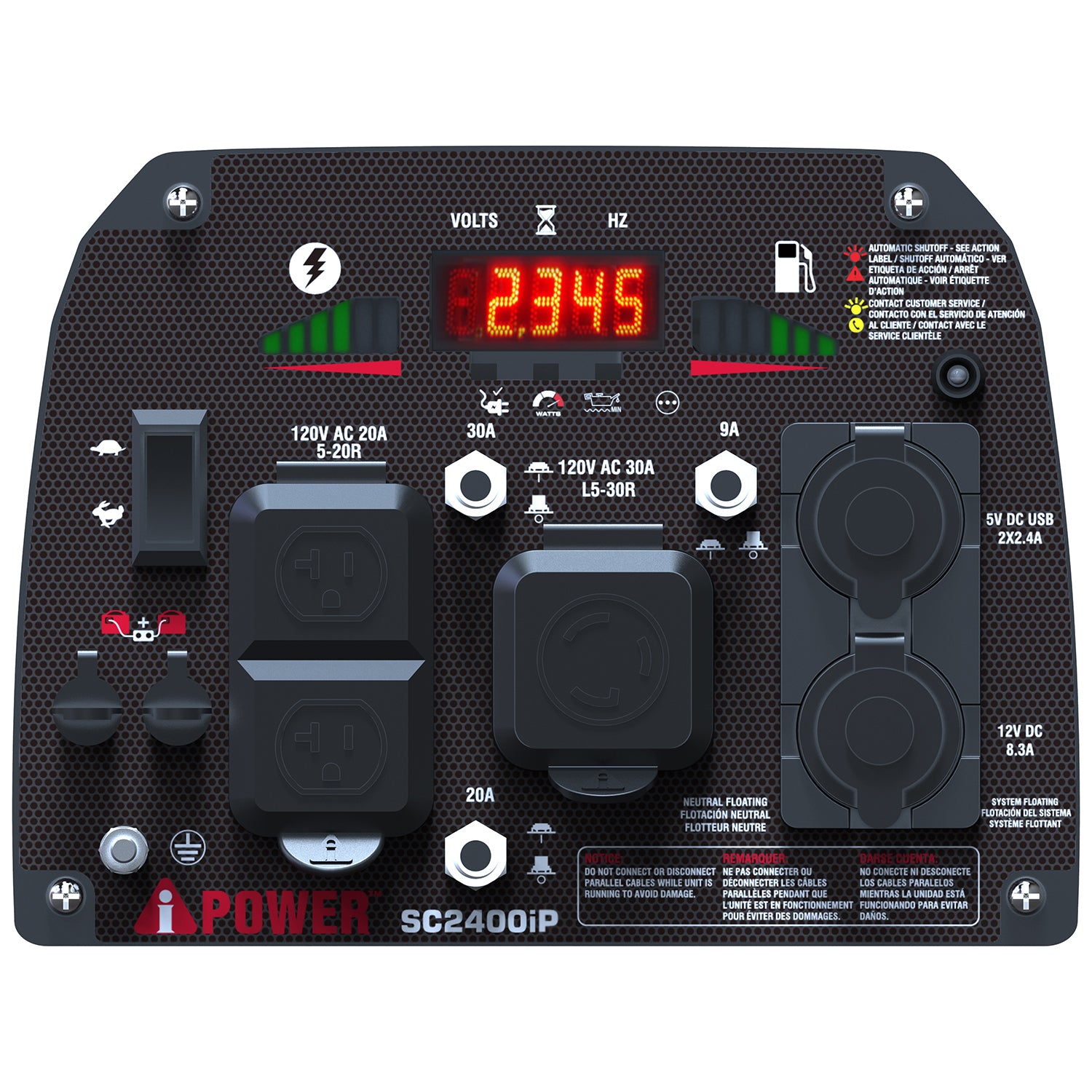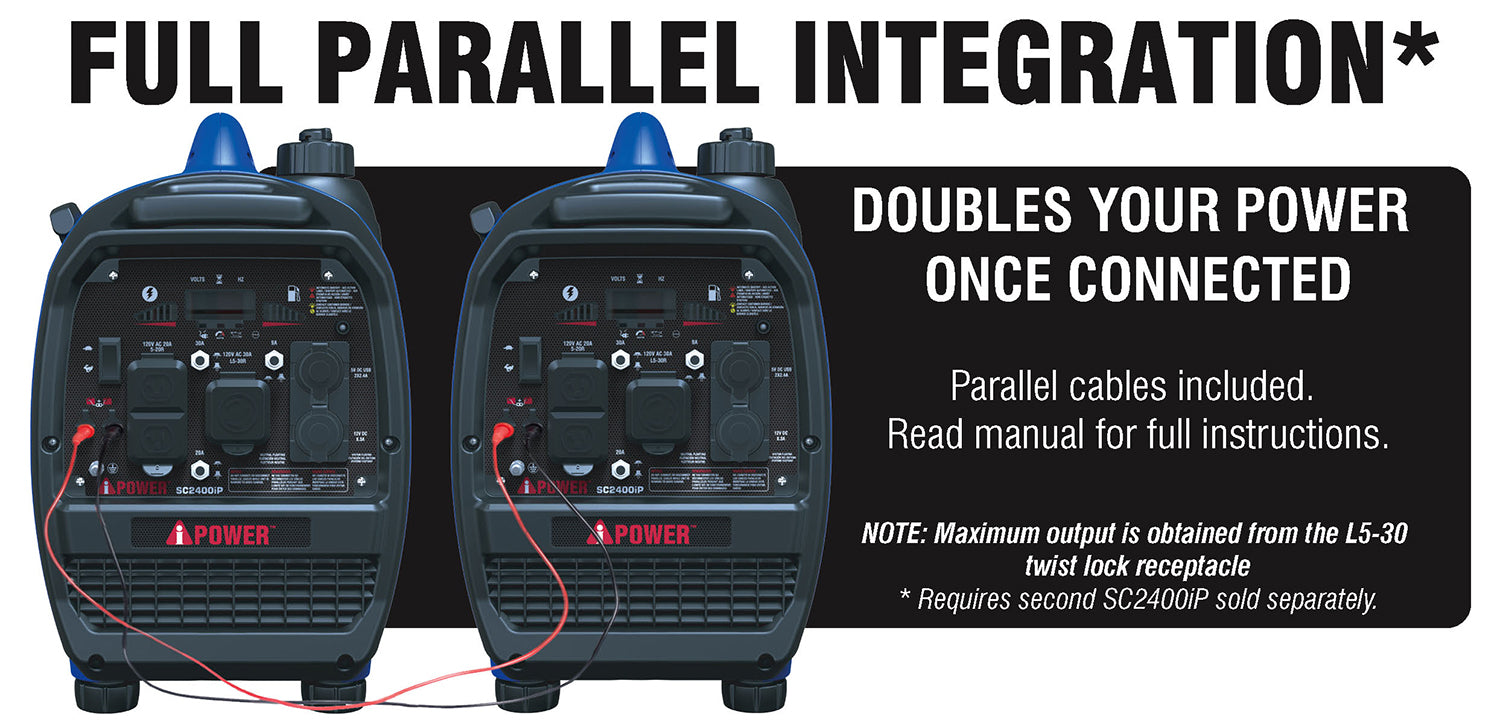 SC2400iP - Yamaha Powered Inverter Generator
Powered by Yamaha: 80cc OHV High Performance 4 Cycle Engine
High Output: 2,400 Starting Watts - 1,900 Running Watts
Pure Power: <3% THD of clean power output, sensitive electronics safe
Low Idle Technology: Extended run time of 10 hrs at 25% load
Quiet Operation: As low as 52 dB - ideal for home, camping, tailgating & RV
Parallel equipped: Complete with parallel ports for double the power output when linked together
Compact Design: Lightweight for easy to transport with telescoping handle & wheels
CO Sensor With Auto Shutdown: Monitors and reacts to carbon monoxide (CO) levels
The A-iPower SC2400iP Yamaha powered inverter generator is your perfect power solution for all outdoor events. Whether it's camping in the mountains, tailgating for the big game, or simply exploring in your RV, the SC2400iP is the ideal inverter for you.
Packed with a powerful 80cc Yamaha engine, this generator delivers a high output of 2,400 starting watts with 1,900 running watts of pure power. It's clean inverter technology allows for the safe usage of sensitive electronics such as laptops, smart phones, speakers, and TVs.
While powerful, the SC2400iP performs at a super quiet operation of only 52 decibels, which is less than the sound of an average conversation. Rest assured that you'll be able to experience the outdoors without the noisy distraction. The SC2400iP allows you to get all the Yamaha performance you seek for many of hundreds of dollars less!