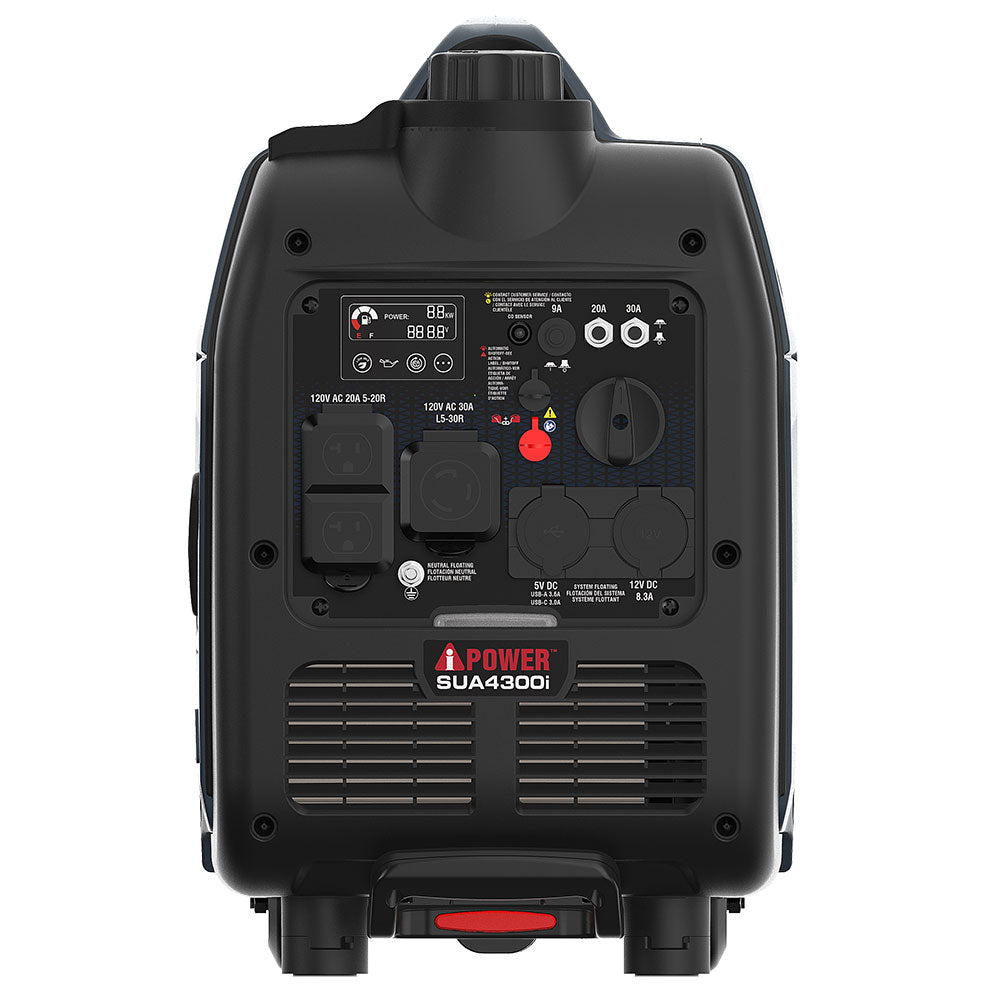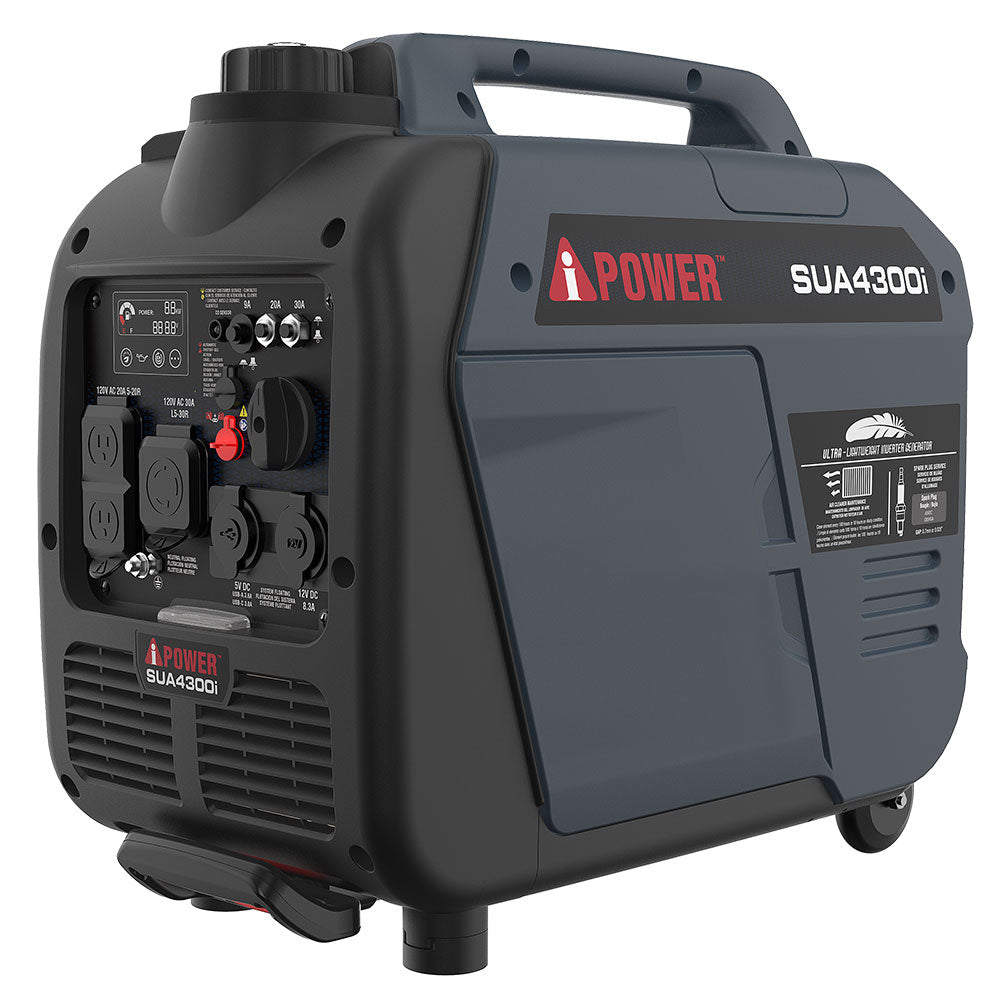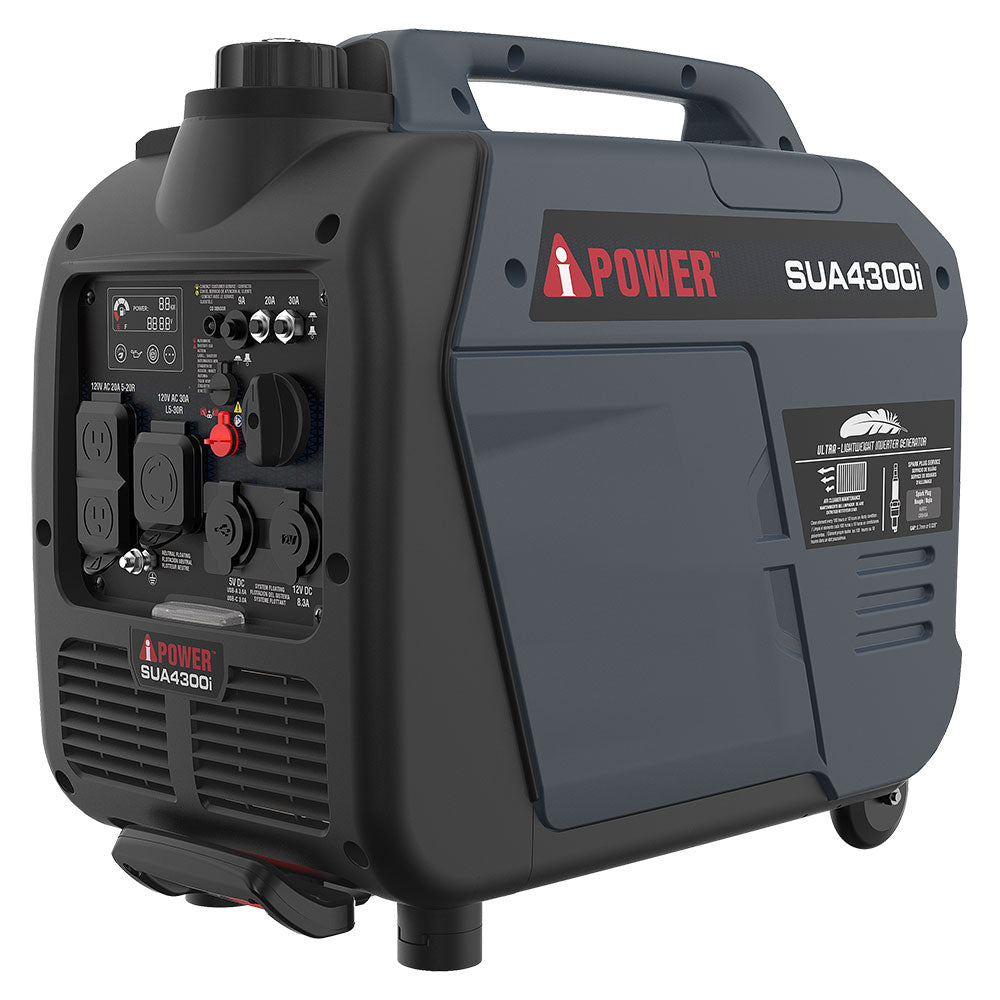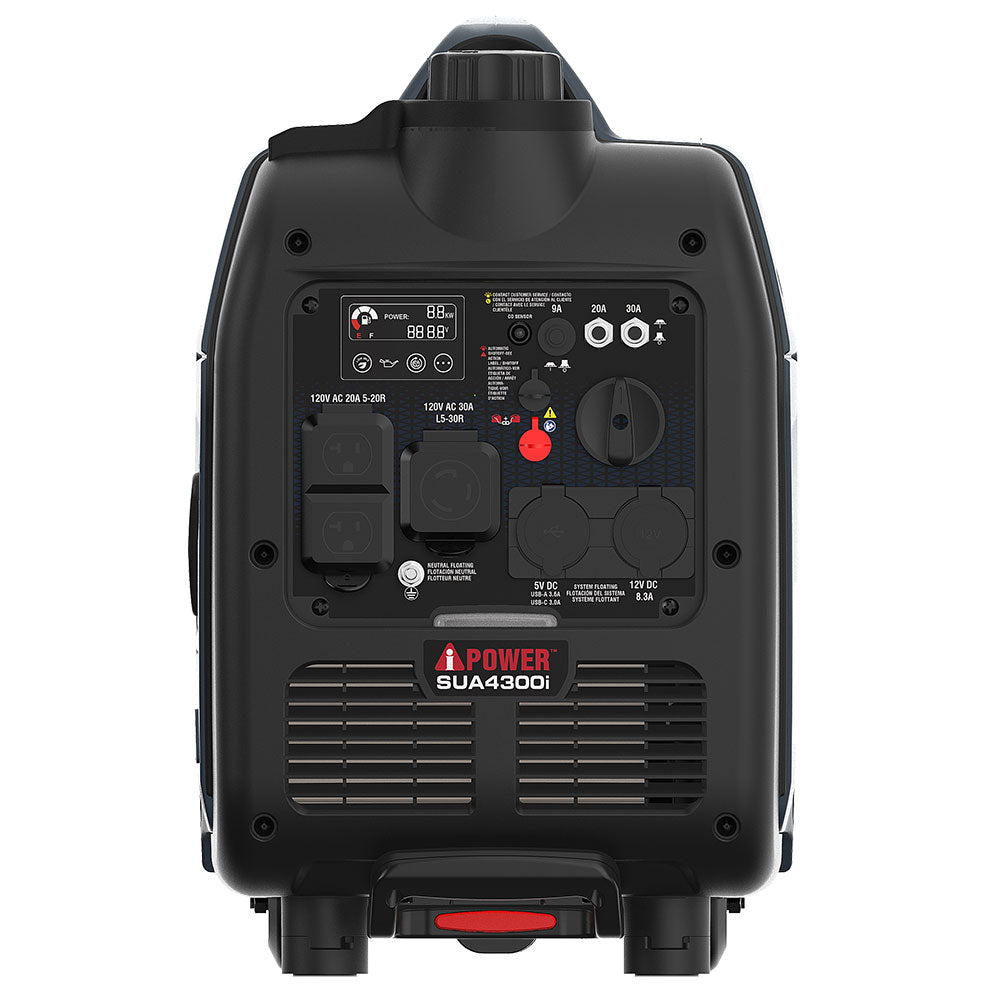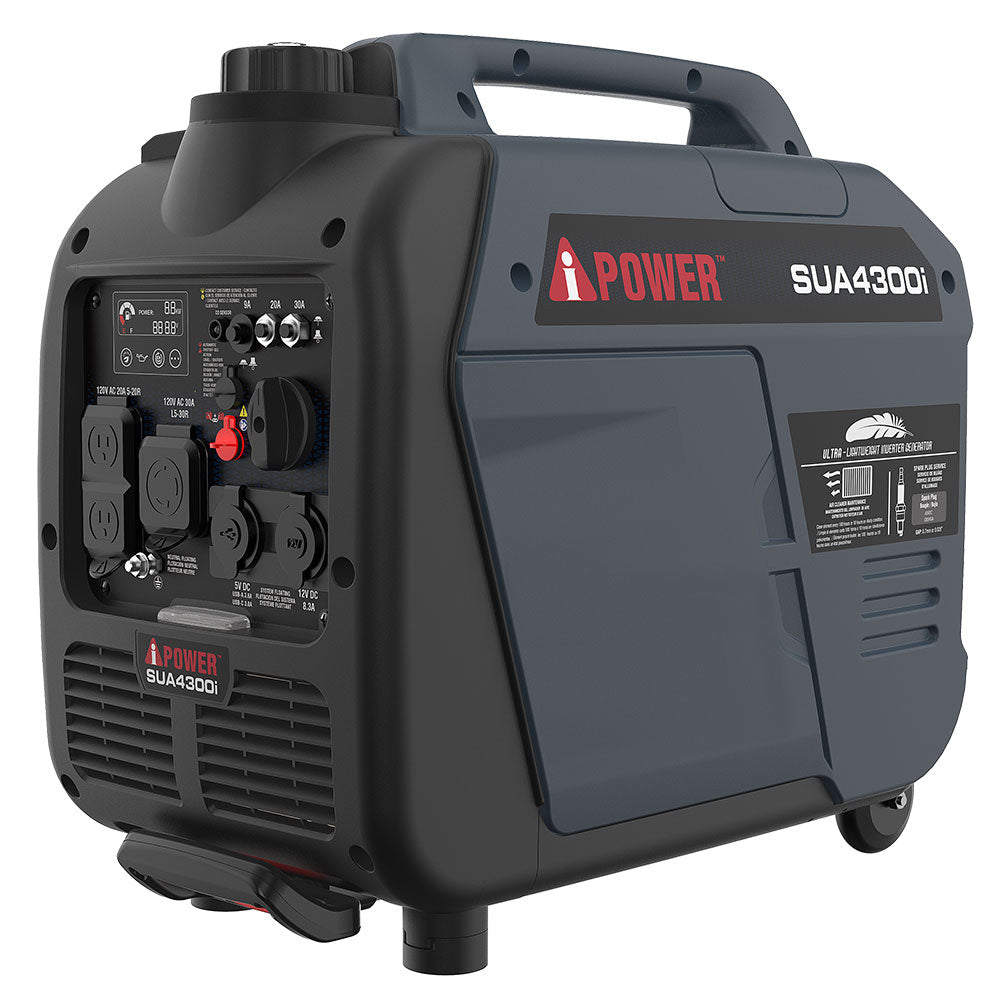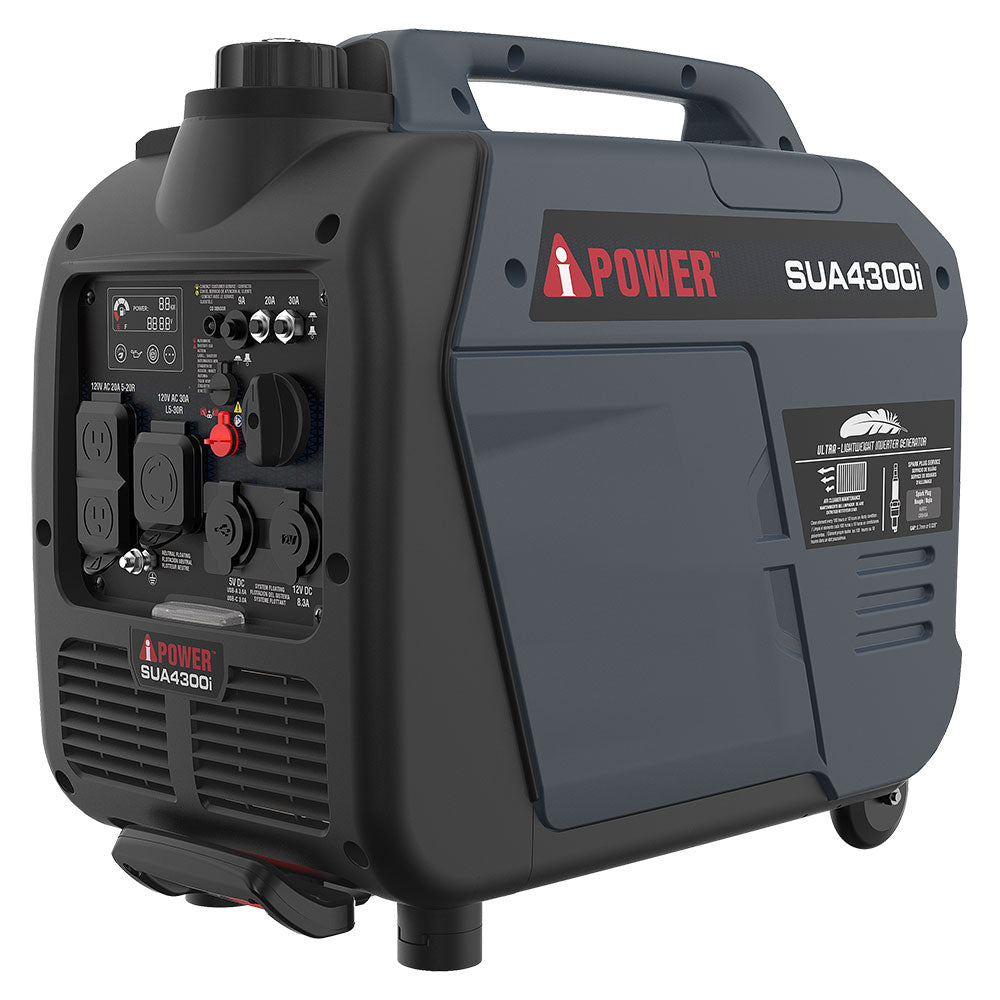 Roll over image to zoom in
SUA4300i Inverter Generator
Features
Powered By: 149cc OHV high performance 4 cycle engine
High Output: 4,300 starting watts - 3,450 running watts on gasoline
Pure Power: <3% THD of clean power output, sensitive electronics safe
Low Idle Technology: Adjusts RPM based on demand, saving fuel
Mobility Kit: Factory installed telescopic handle and wheels - no assembly required
LED Equipped: Built in LED control panel light
Quiet Operation: Ultra Quiet - ideal for hom22e, camping, tailgating & RV
Compact Design: Lightweight and easy to transport with integrated handle
CO Sensor With Auto Shutdown: Monitors and reacts to carbon monoxide (CO) levels
Description:
The SUA4300i inverter generator has a 149cc OHV high performance 4 cycle engine, boasting 4,300 starting watts and 3,450 running watts on gasoline. Providing <3% THD of clean power output, the unit keeps sensitive electronics safe.

Featuring low idle technology, the inverter adjusts RPM based on demand, saving fuel. The unit includes factory installed telescopic handle and wheels (no assembly required), a built-in LED control panel light, and a CO Sensor with automatic shutdown, as the unit is monitored and reacts to carbon monoxide (CO) levels.

Lightweight and easy to transport with an integrated handle, this ultra-quiet inverter is ideal for home, camping, tailgating, and Rving.